Augmented Reality routes allow riders to ride on real roads, from all over the world virtually by generating and processing animated 3D riders in real videos.
AR routes are recognizable when you see your or another rider's AVATAR. They are created by ROUVY directly. These can be found in all route categories in the ROUVY App and are marked with an AR badge. For more details have a look at this article.
What is OmniMode?
OmniMode is the next generation of the ROUVY indoor cycling app, with new features and an improved 360° range of views to give every rider an even more immersive AR experience. Let's take a look at the most exciting features (each title leads to an explanatory video):
Where to find OmniMode Routes
We added a new CATEGORY in the App:
on the DASHBOARD screen, click on the ALL ROUTES button on the top-left tile,

CHANGE ROUTE screen will appear,

select the OMNIMODE category and choose a route: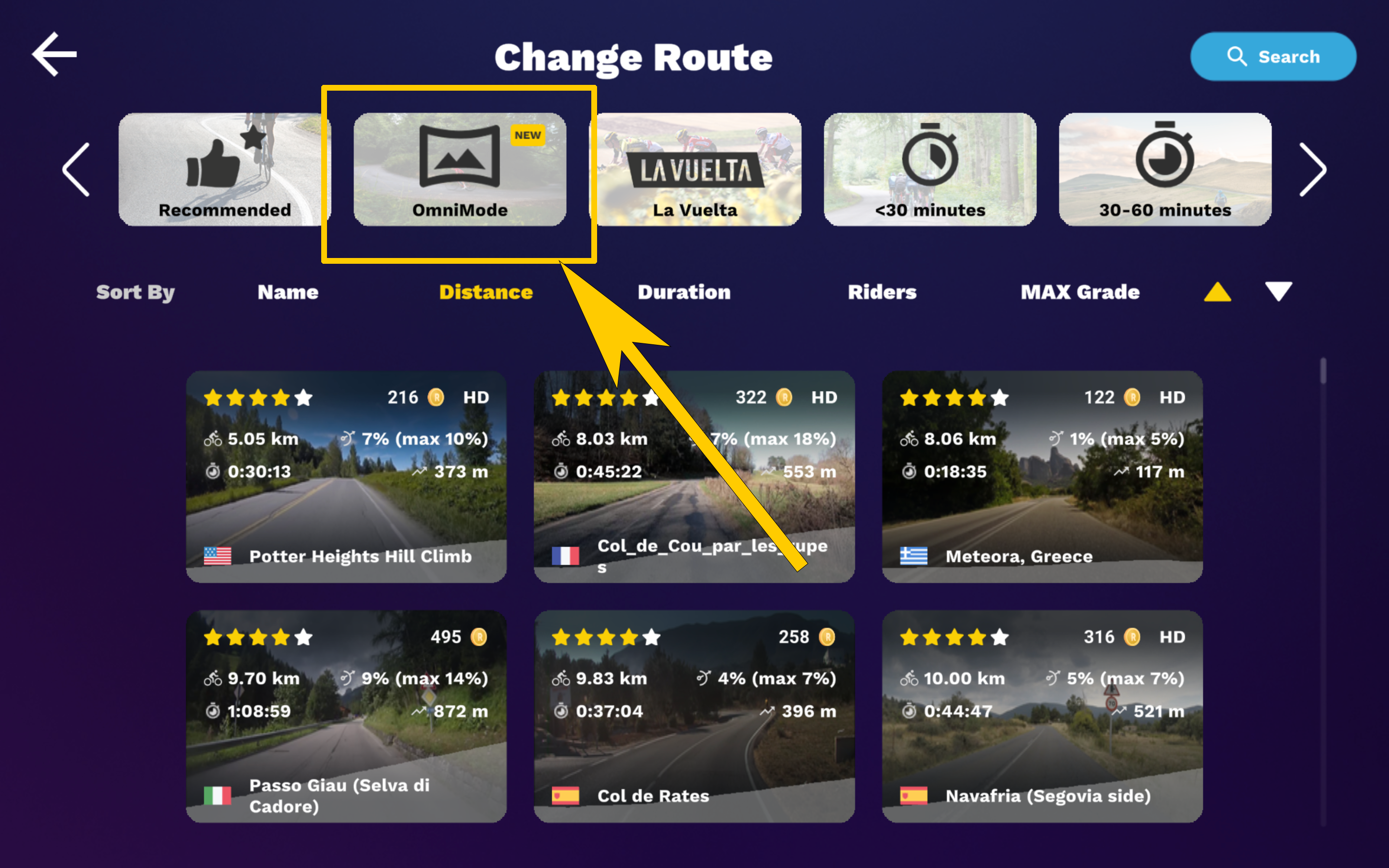 You can also find OMNIMODE routes on the ROUVY website.
How to Control Camera Angles
You can change the camera views manually during a ride by clicking on the icons at the top of the screen.
There are 3 icons - REAR VIEW, STATIC PANORAMA VIEW, and FRONT CAMERA.
At the same time, there is also an auto camera set up, which means that the camera angle is changing automatically in a regular time period (80 sec front view, then 15 sec rear/panorama).
You can manually turn on/off the AUTO 360° CAMERA in the SETTINGS and control the camera yourself.
You can also control your camera angles from the saddle using our ROUVY Companion App.
For more help, please feel free to contact us.