Official ROUVY Race
23 out of 34 found this helpful
updated
---
The Official ROUVY Race is a race created by ROUVY.
Official races are marked with the yellow crown.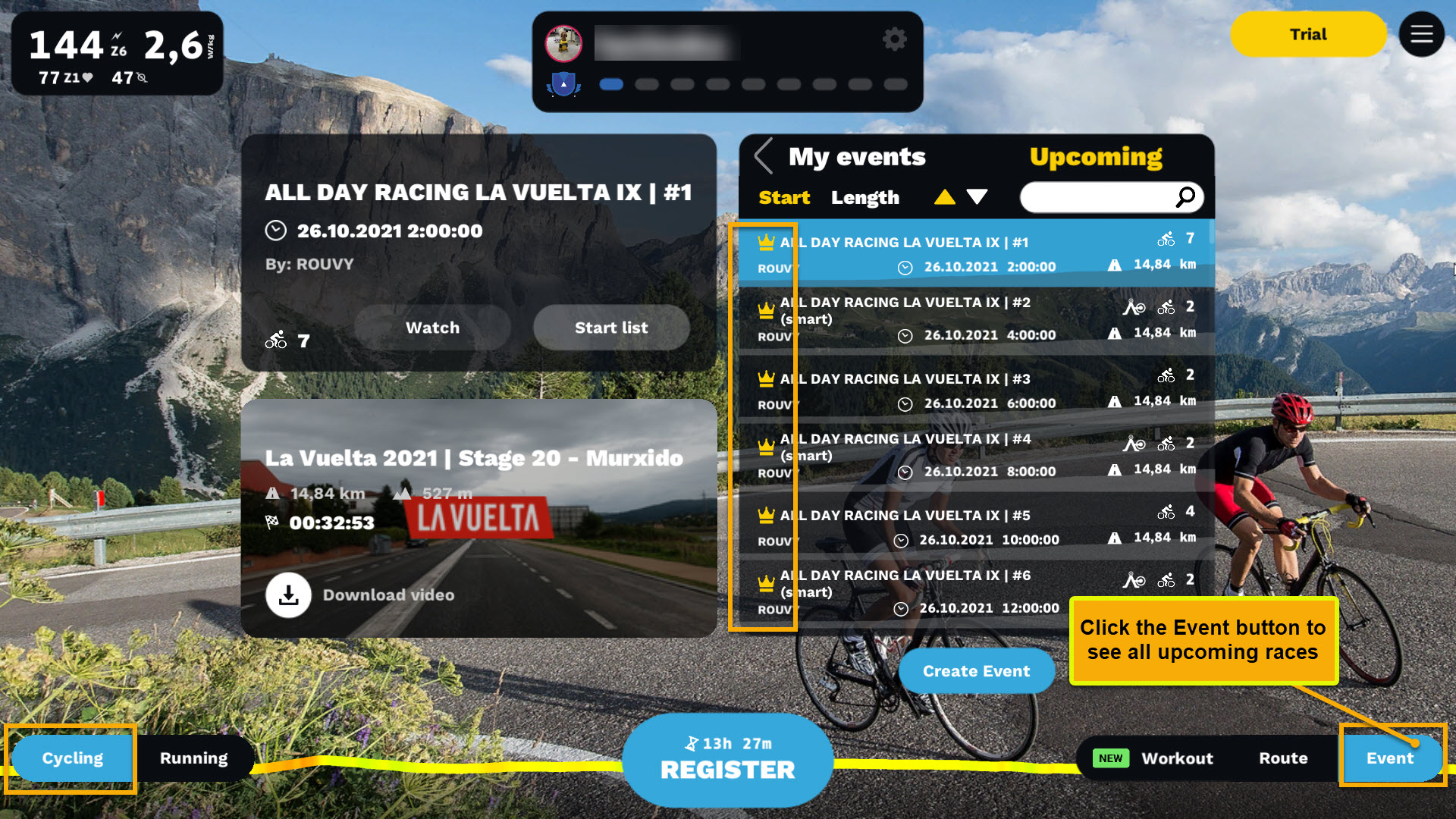 ---
Official ROUVY Races are possible to find on the ROUVY website in the "Events" section.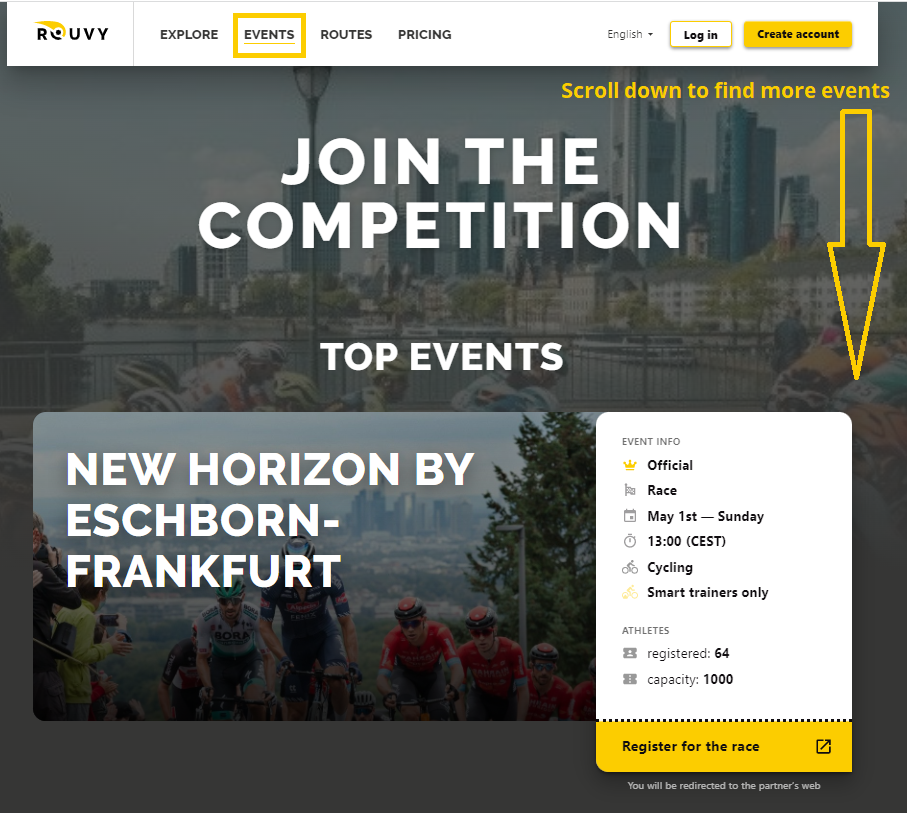 ---
And from the website my.rouvy.com. You can filter the Official races there.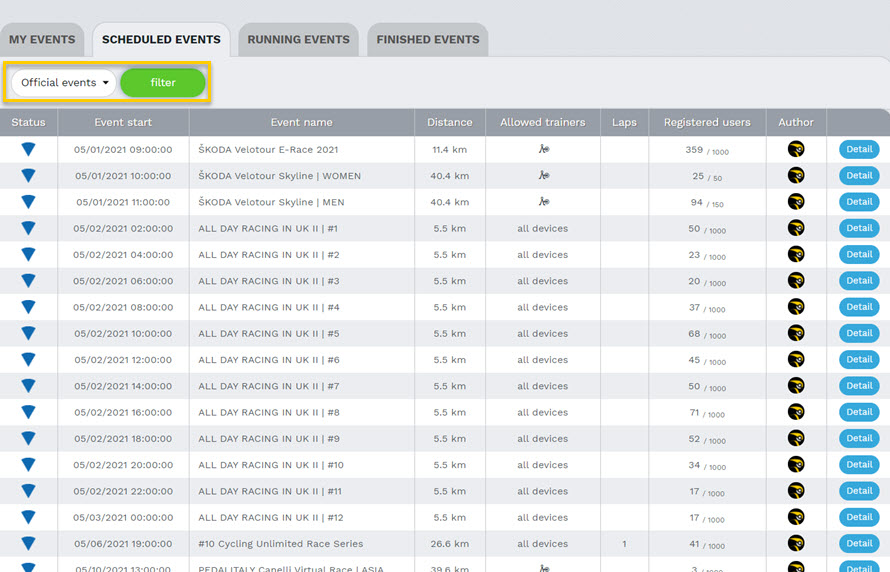 Was this article helpful?
23 out of 34 found this helpful