Official ROUVY Race
14 out of 20 found this helpful
updated
The Official ROUVY Race is a race created by ROUVY. It is important to ride the race in the ROUVY application with the newest version and then the race will be counted to the ROUVY cycling career.
Official races are marked with the yellow crown.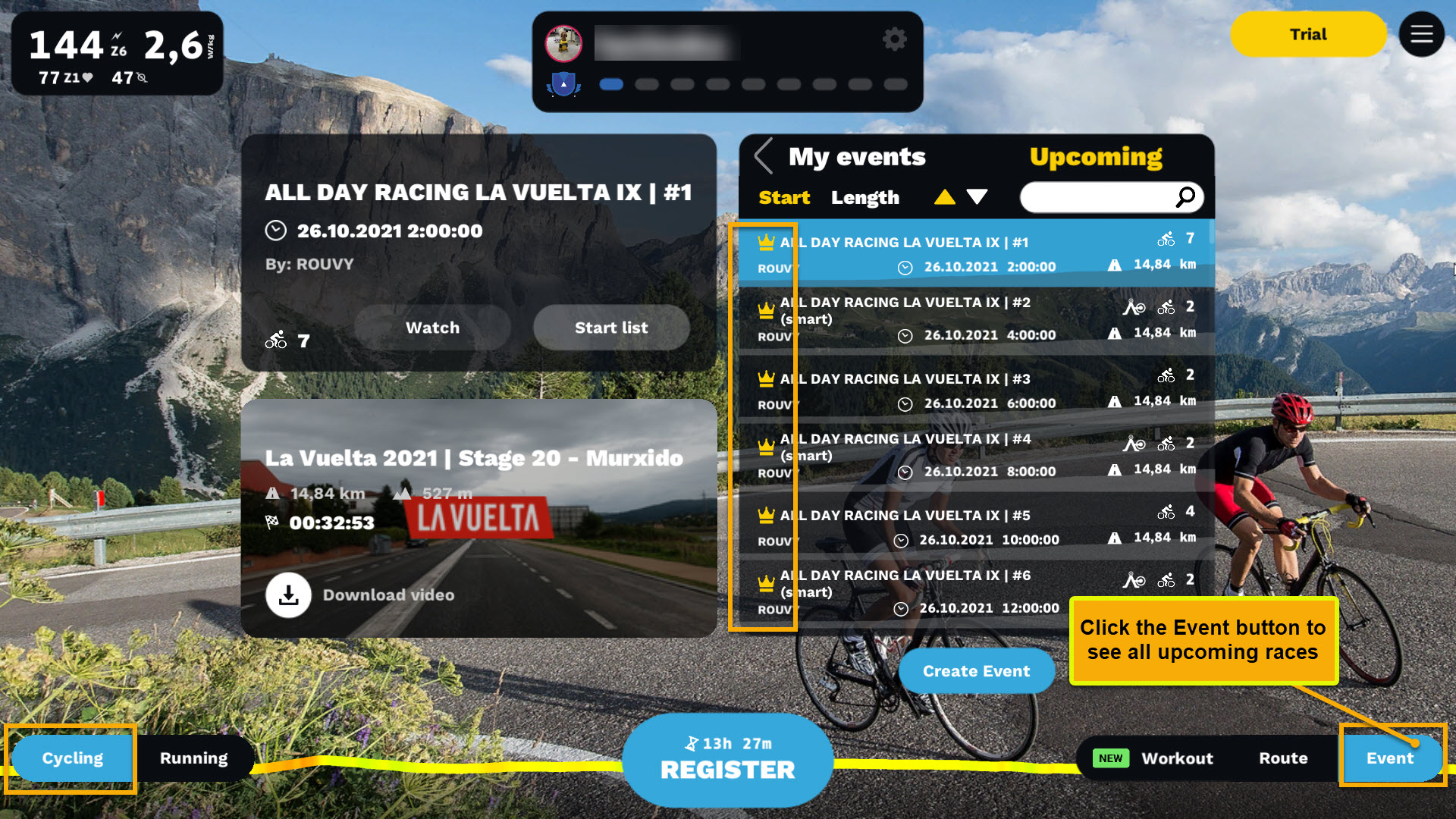 Official ROUVY Races is possible to find on the ROUVY website in the Event section.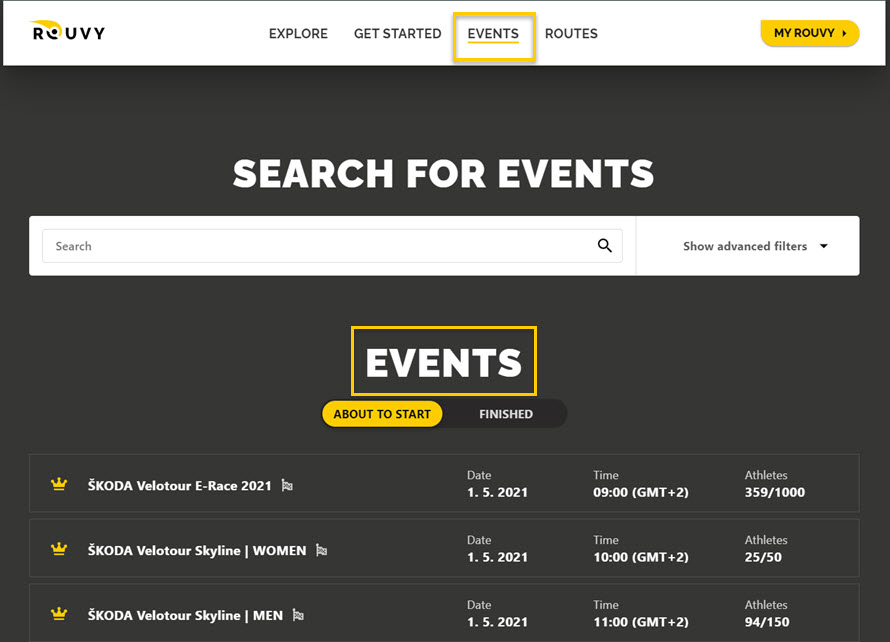 And from the website, you can filter to see the Official races.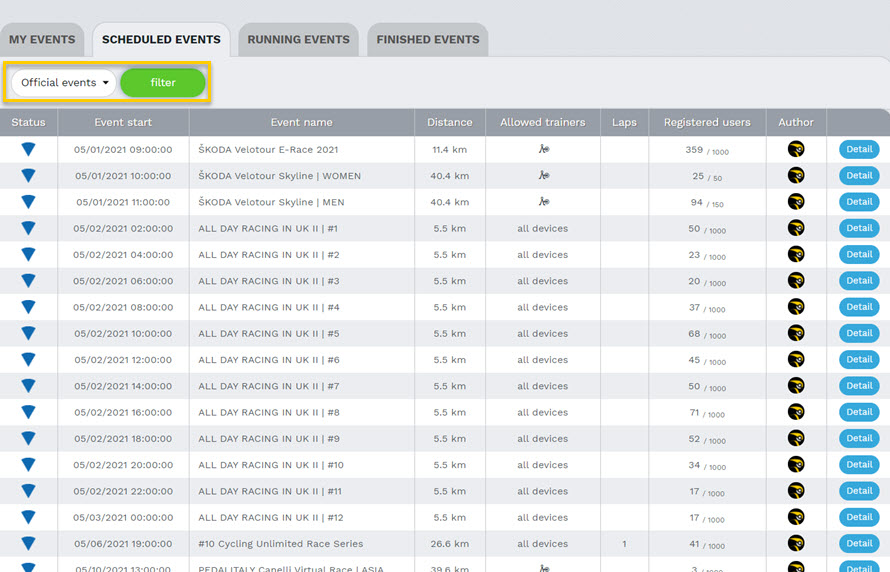 Was this article helpful?
14 out of 20 found this helpful