Changing the subscription plan
6 out of 10 found this helpful
updated
Did you purchase a monthly subscription and decided to change your subscription to a long-term subscription plan? No problem, we will show you how to do it.
At first please go on the ROUVY web and log in > Settings > Subscription > Manage subscription.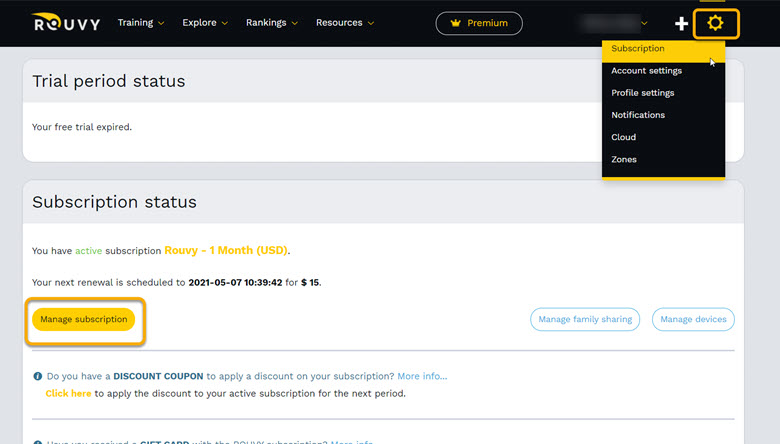 Continue by clicking on the subscription detail > Edit Subscription and select your new plan.

Because you are changing the subscription plan before it expires, the remaining credits of the previous plan are deducted from the price of the new plan.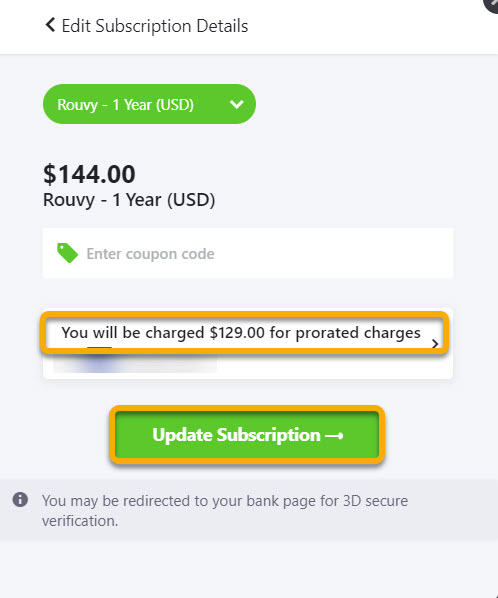 Finally, confirm the change using the "Update Subscription" button. Your new subscription plan is active immediately.
Did you purchased a long-term plan and do you wish to change to a 1-mont plan? No problem, the process is the same. But your remaining days from the previous plan will be transferred to credits and these credits will be used for future payments. You can see the remaining amount in the invoice that you will receive in the email.
Was this article helpful?
6 out of 10 found this helpful