ROUVY offers three types of 1/12-month plans. All plans are
auto-renewed until canceled, and can be purchased only through ROUVY.com.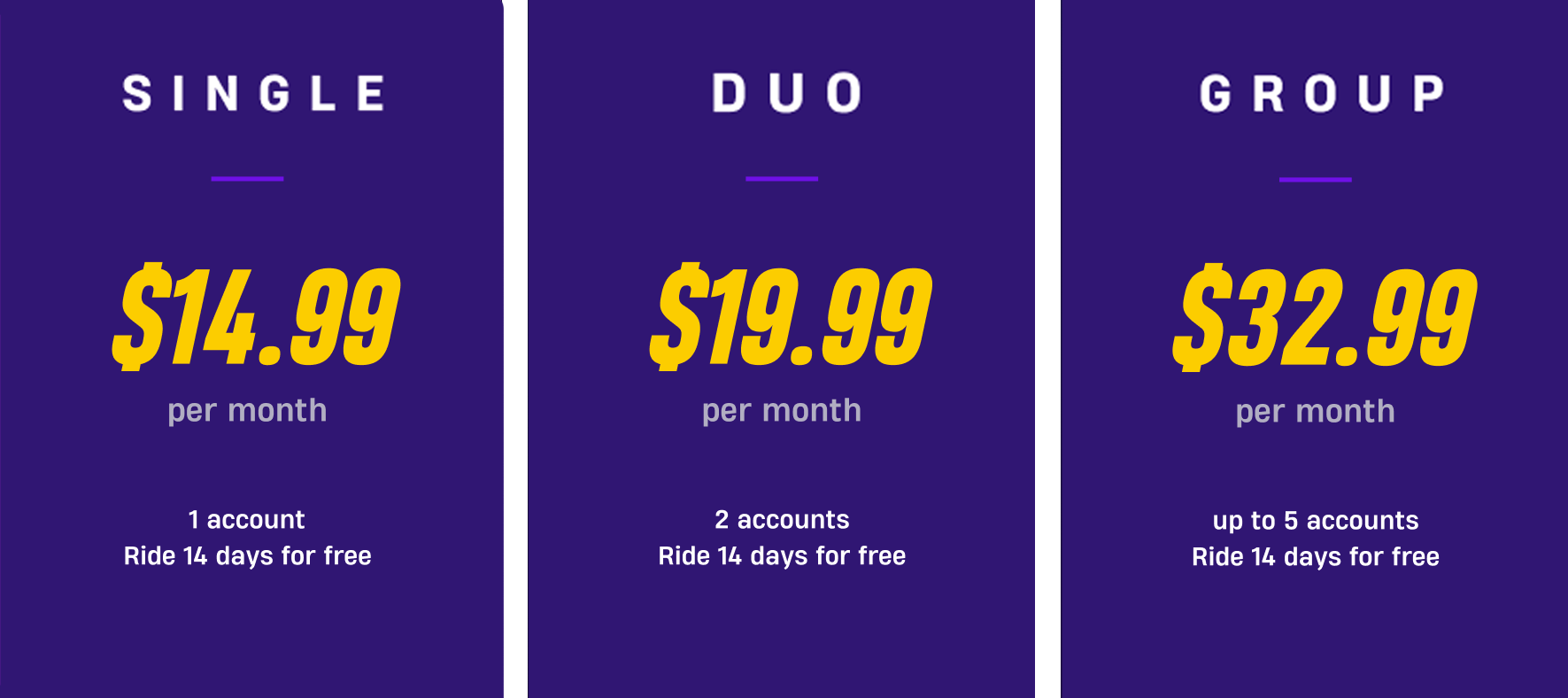 You have the option to buy a 1-month subscription via external subscription services.
However, the new plans are exclusively available to purchase only through ROUVY.com.

We strongly recommend purchasing your plan directly through ROUVY.com
for the best experience.


For more information on each plan have a look at this article.