ROUVY subscription - basic information
72 out of 112 found this helpful
updated
If you are a new user we have a 14-day Free Trial period for you! No credit card is needed! You don't need to buy any ROUVY subscription if you are in the Trial period. After 14 free days, you can decide if you want to buy a subscription and continue using our service. For purchasing a subscription plan please go to the ROUVY website.
Please remember that the ROUVY subscription is linked to the user account that was used during the purchase.
A ROUVY subscription is universal and cross-platform. You can use any supported device (Windows device, iPad, iPhone, Android, MacBook, and Apple TV).
With a ROUVY subscription, you can use the app on 5 allowed devices.
ROUVY subscription includes:
We offer 3 subscription plans: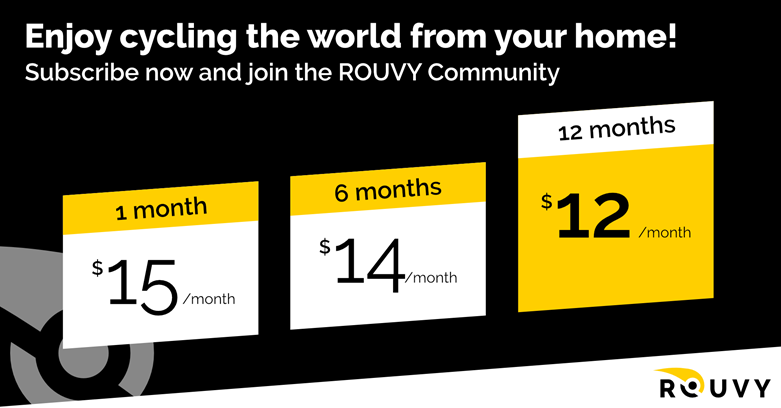 What is important to know?
The payment for long-term plans is made once for a given period.
The subscription is active for the paid period and can not be paused.
A ROUVY subscription automatically renews until canceled. To avoid being charged, you must cancel at least a day before each renewal date in your user profile on rouvy.com. The subscription plan will be canceled at the end of the term.
You can pay in USD, EUR, or CZK.
We support payment via credit card and PayPal.
Was this article helpful?
72 out of 112 found this helpful