Training Diary - history of your activities
9 out of 15 found this helpful
updated
We recommend checking and manage your activities on the ROUVY Web portal. Where could you find the history of your activity on the web?
You have several options on how to display the history of your activities. It depends on how much in detail you would like to see your activity and how you prefer to view them.
Below you can find three different options how to check your activities:
After log in to the ROUVY web account, you can see in the main menu on the Dashboard "Training diary ", where you can see a short summary of your activities (Date, Distance, Duration, Difficulty).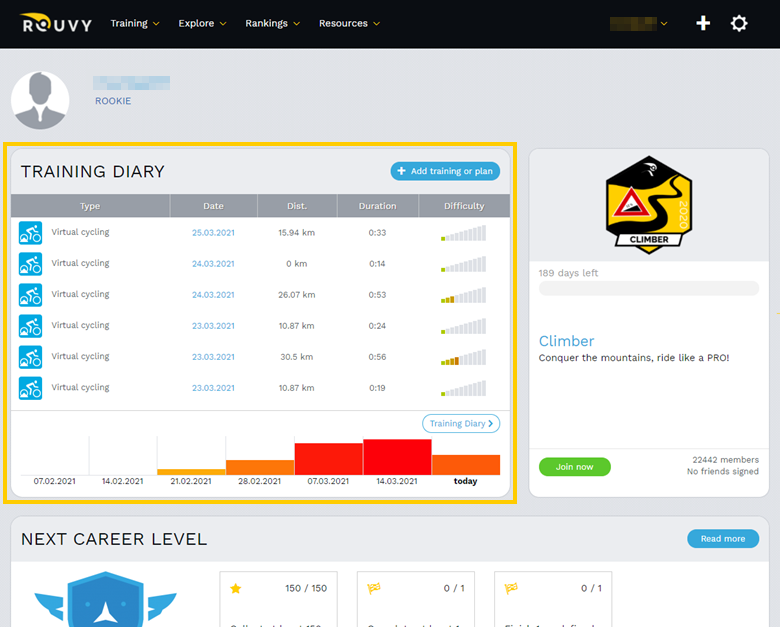 Second (more details view) how to see your activities is:
More details possibility view on your activity.
If you need to check more in detail particular activities:
Click on the button "Training diary ".
Here you can see month statistic (distance/ time/ kJ) -> click on button "full statistic ".
Now you can see the statistic overview -> simply choose the month/ year.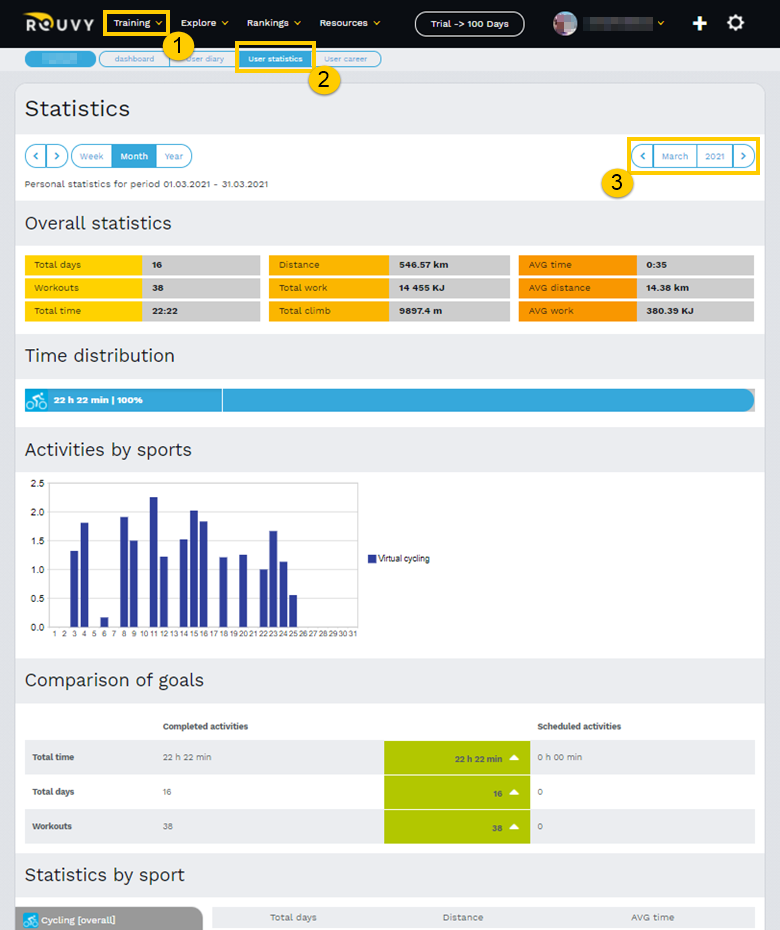 You can check your activities from your training diary even on ROUVY applications (Android, iOS, desktop) by choosing the button "activities". Your activities are saved "forever", you can check your activities many years back.
Agenda view
Another view of your Training diary is the "Agenda view".
Go to your account > click on "Agenda".
Here you can export and print your activities.
Here you can sort your activities by date, title, duration, and distance.
Here you can switch from Training diary to Agenda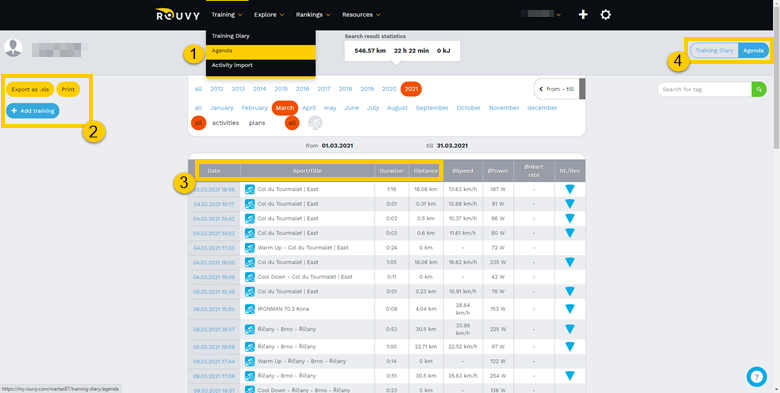 Was this article helpful?
9 out of 15 found this helpful