The UI SCALE is the scale of the dimensions of your Graphical User Interface and User Interfaces like the Menu and the Interfaces in-game. You can increase it max by 150%.
To change the UI SCALE in ROUVY:
Click on the IN-RIDE SETTINGS
Scroll down - UI SCALE
There you can select the font size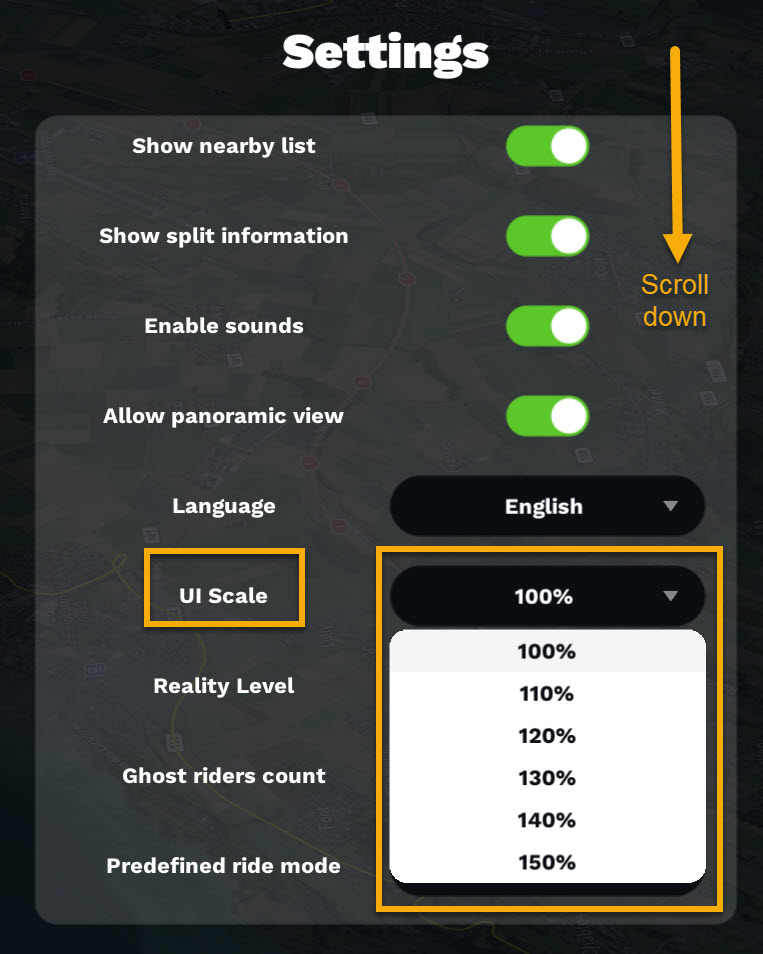 For more help, please feel free to contact us.