COINS and EXPERIENCE can be earned for your Outdoor achievements based on the number of km (mI) ridden outside and uploaded to ROUVY via the CONNECTED APPS - Garmin Connect and Strava.
The users can get COINS and EXPERIENCE for outdoor achievements and outdoor activities. You will get an achievement badge on the Dashboard in the ROUVY App.
To check your outdoor achievements:
Open ROUVY App and log in,
Click on your NAME on the top of the app dashboard,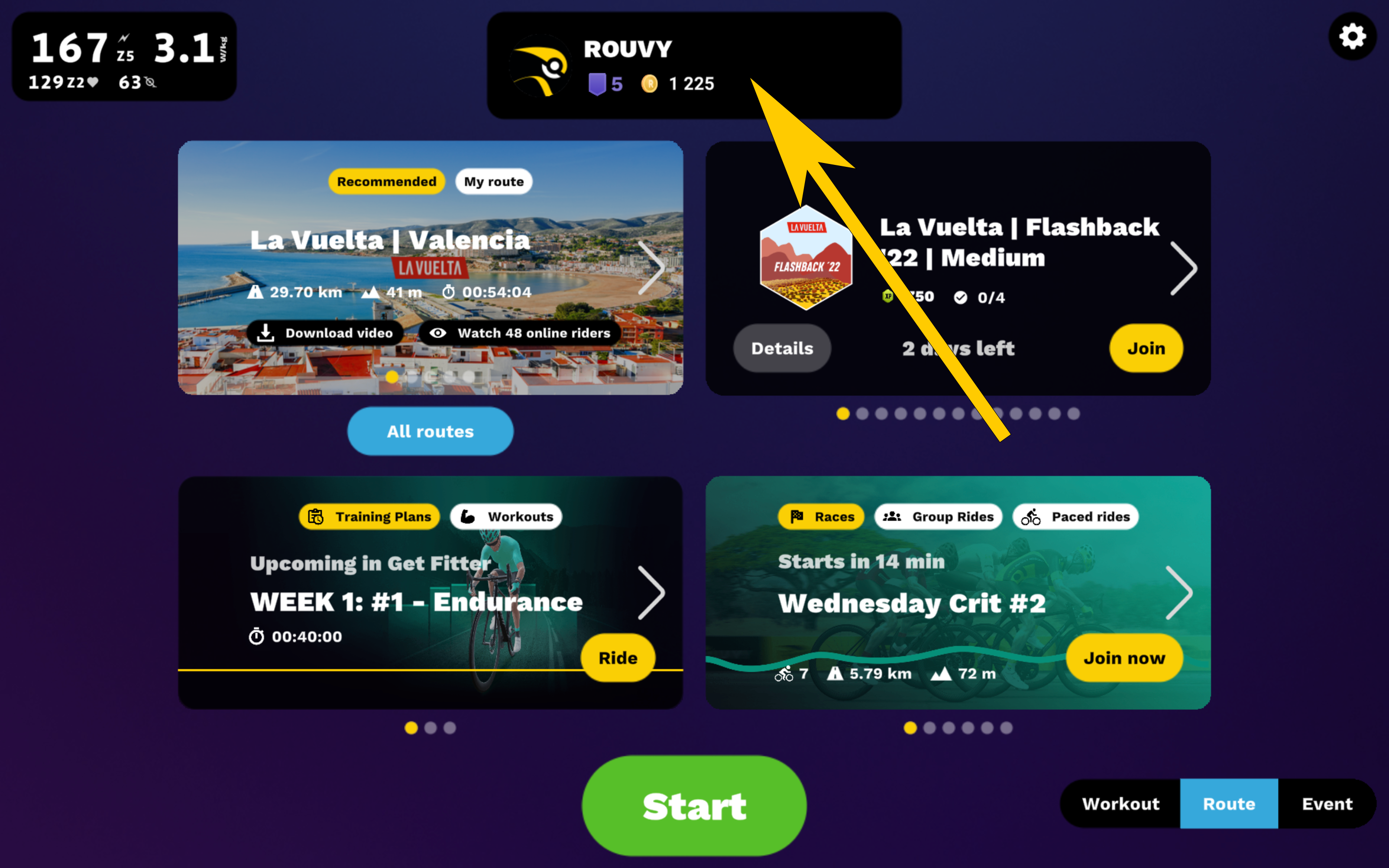 scroll down to the ACHIEVEMENTS section,
click "Show all",
scroll down to the OUTDOOR section.
You would see what you already achieved and the progress bar for upcoming achievements.
You will also get an email with badge and achievement details.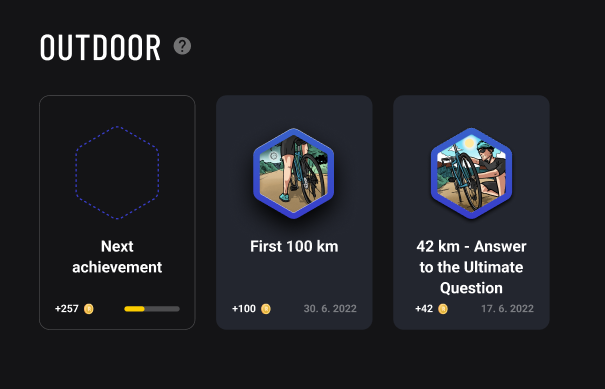 For more help, please feel free to contact us.