ROUVY does not communicate directly with the Apple watch, it uses a third-party app called HeartCast.
To do this, you will need:
An iPhone to run the HeartCast App
Install HeartCast on your iPhone
Follow the App instructions
Pair your Apple Watch with HeartCast
This transmits heart rate from your Apple Watch via a Bluetooth channel from your iPhone
Open ROUVY
Your Apple Watch HR should appear as "HeartCast-" under the Heart Rate option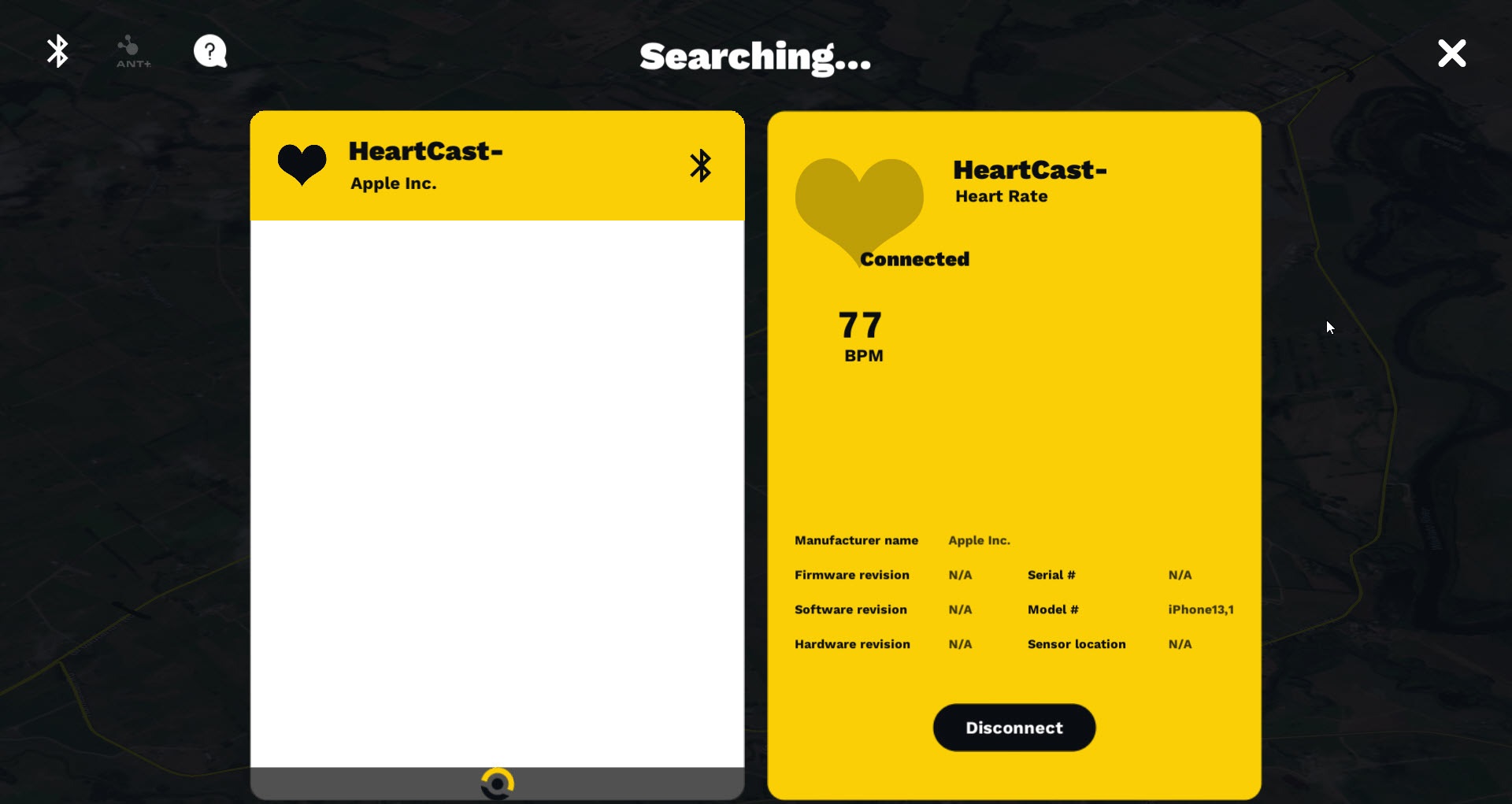 *NB - This applies to users who use/run the ROUVY App on their iPhones. To be able to use the Heart cast and Apple watch as HRM, you must have the ROUVY App installed on a different device e.g, Mac or Windows computer.
For more help, please feel free to contact us.