Using Apple Watch for Heart Rate
13 out of 14 found this helpful
created
We can not communicate directly with your Apple watch, but you can try to link it via a third-party app called HeartCast.
To do this, you will need:
An iPhone to run the HeartCast app.
Install HeartCast on your iPhone.
Follow the app instructions.
Pair your Apple Watch with HeartCast.
This transmits heart rate from your Apple Watch via a Bluetooth channel from your iPhone.
Open ROUVY.
Your Apple Watch HR should appear as "HeartCast-" under the Heart Rate option.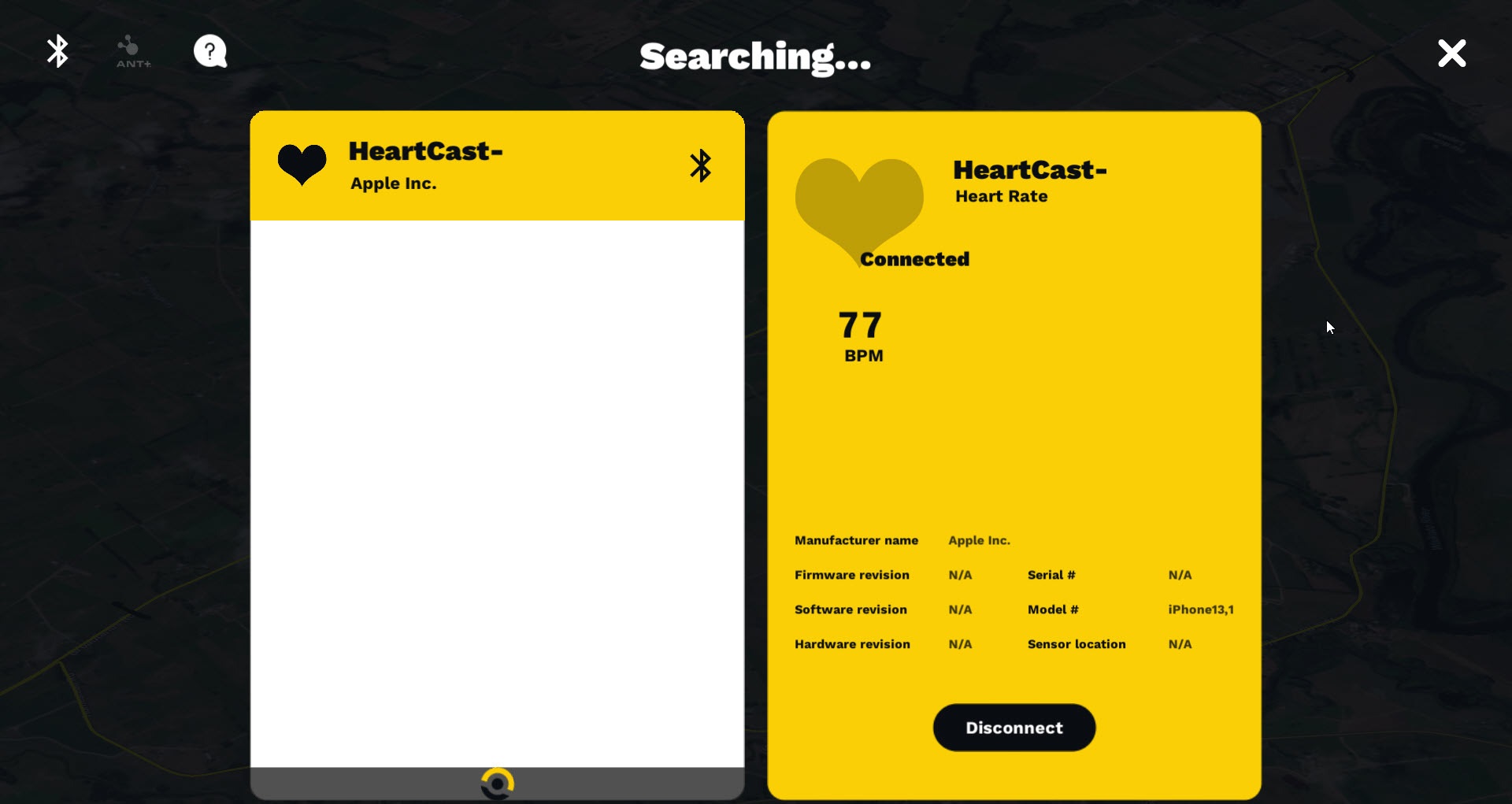 Was this article helpful?
13 out of 14 found this helpful