If you have black screen issue on your route, please acknowledge if your route is streaming or if it is downloaded.
There are slightly different steps for each situation.
If black screen happens on a streamed route
try pedalling for a few seconds, your trainer might need some time to wake up,
the video may need longer time to upload, try waiting for a bit,
if the issue is still there, try a different GRAPHICS QUALITY first:
in the ROUVY App, click on the top-right corner into SETTINGS icon -> go to SETTINGS, and change GRAPHICS QUALITY from the drop-down menu: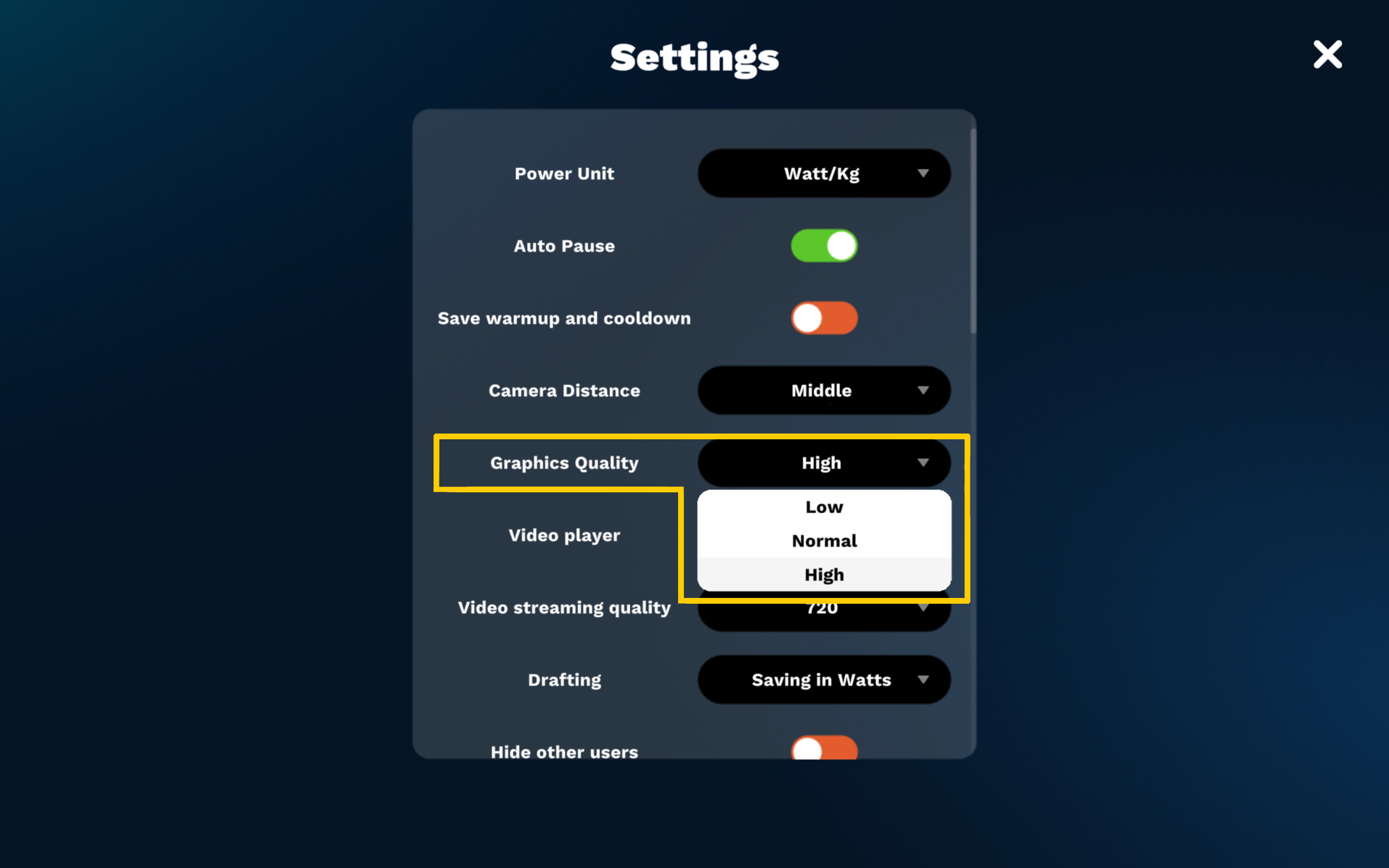 If the problem still persists, and if you have a Windows device, please, try to reinstall the K-Lite codec. Here is the link for the K-Lite Codec Guide.
If black screen happens on a downloaded route
it means that downloading failed, or the video was corrupted,
you can try streaming route instead first, if your internet connection is quick enough,
or try downloading the route again,
try changing your GRAPHICS QUALITY (see the screenshot above), and
check if your device memory is not full.
If black screen is on every route and the above-mentioned steps are not helping, in the case of a Windows device, please go to the DEVICE MANAGER.
The problem still persists?
Please check if your device meets ROUVY System Requirements. For more help, please feel free to contact us.