Users can enjoy the magnificent routes from ROUVY with Classic trainers as well. These types of trainers cannot be connected by themselves and need to be paired in combination with Bluetooth or ANT+ speed sensor or power meter.
Classic trainers cannot be connected as Controllable. This means you won't automatically get resistance based on terrain.
Here is the list of Supported Classic trainers.
If your trainer is not listed, don't worry, just select any other trainer from the list.
However, in this case, we don't guarantee correct data over a ride.
You can check out here how to connect your Classic trainer. Just follow the instructions below:
Open the ROUVY App

Click the MENU ICON (the three lines in the top right corner)

Select the SENSORS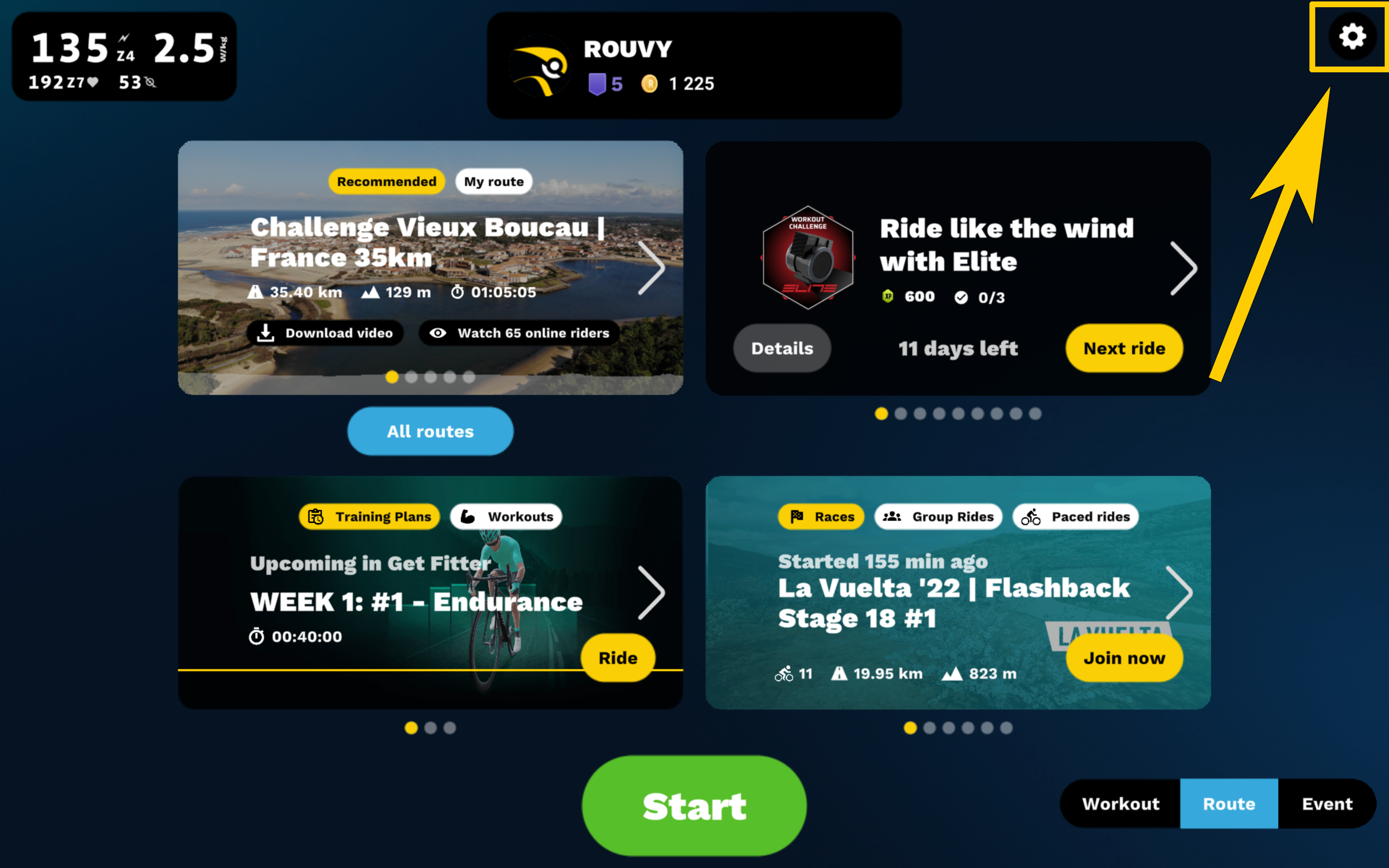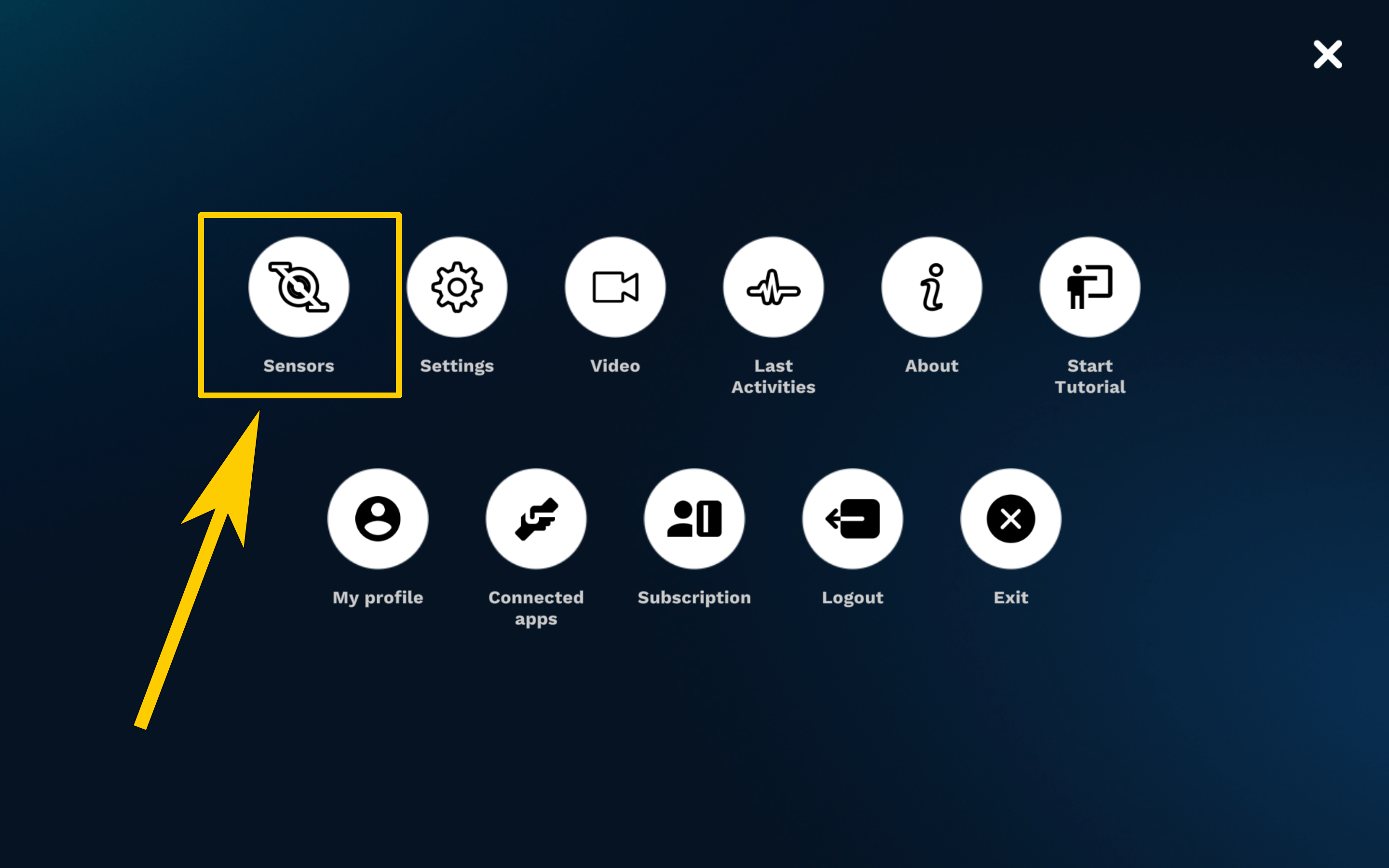 Make sure Bluetooth/ANT+ is active and ready to pair = At least one of the ICONS has to be active (white).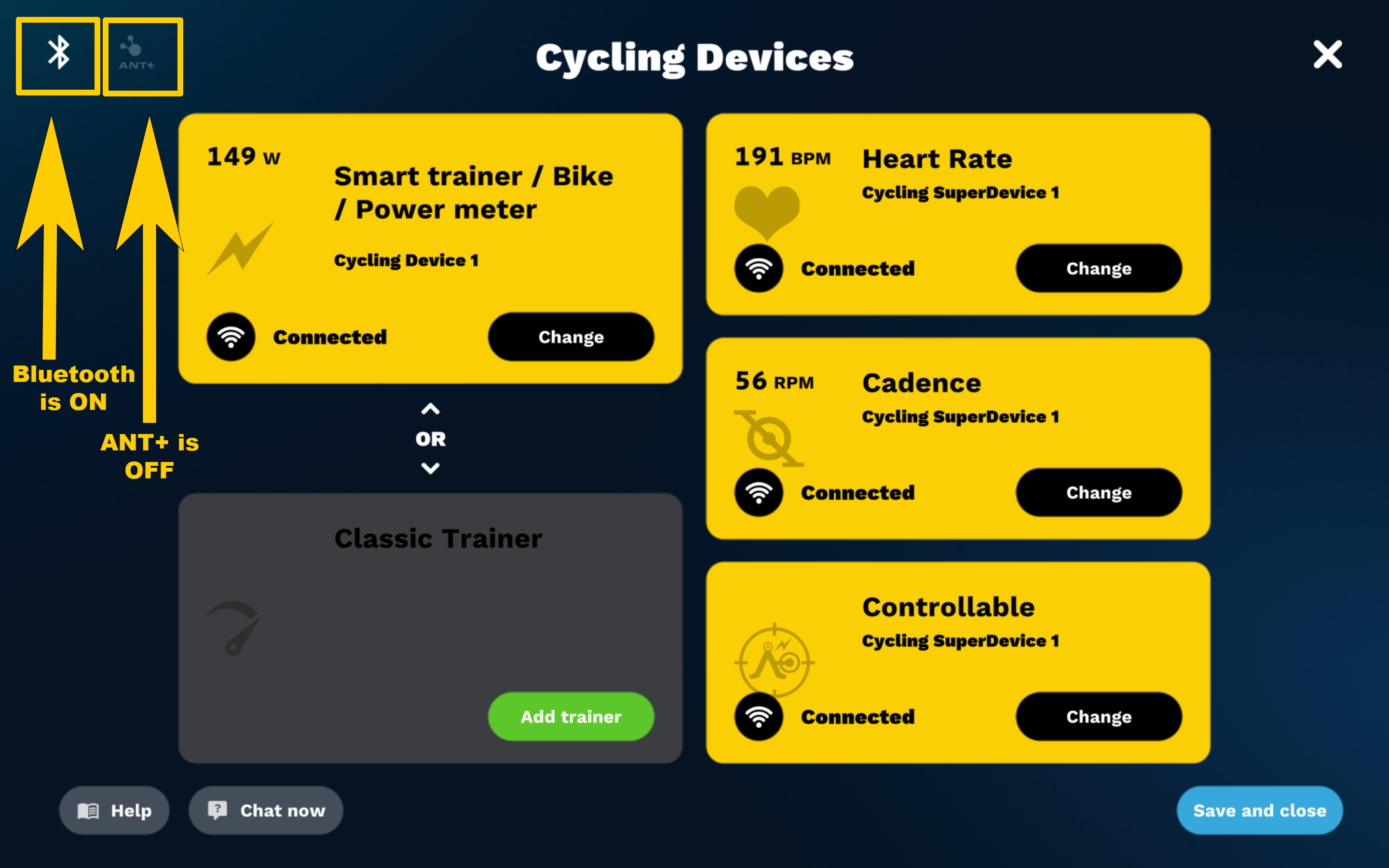 Connect it as a CLASSIC TRAINER -> click the green button ADD TRAINER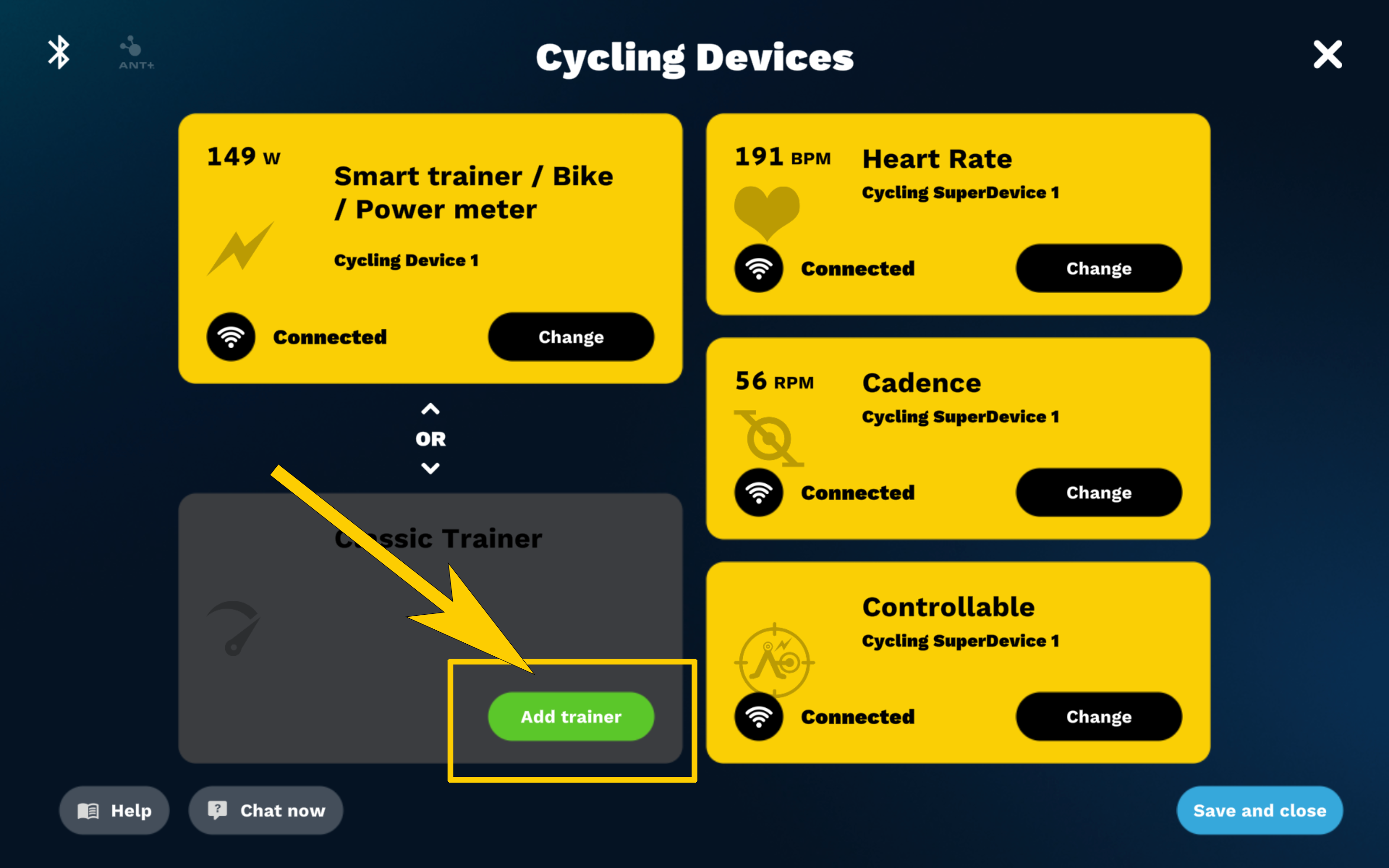 Choose the BRAND and TYPE of your trainer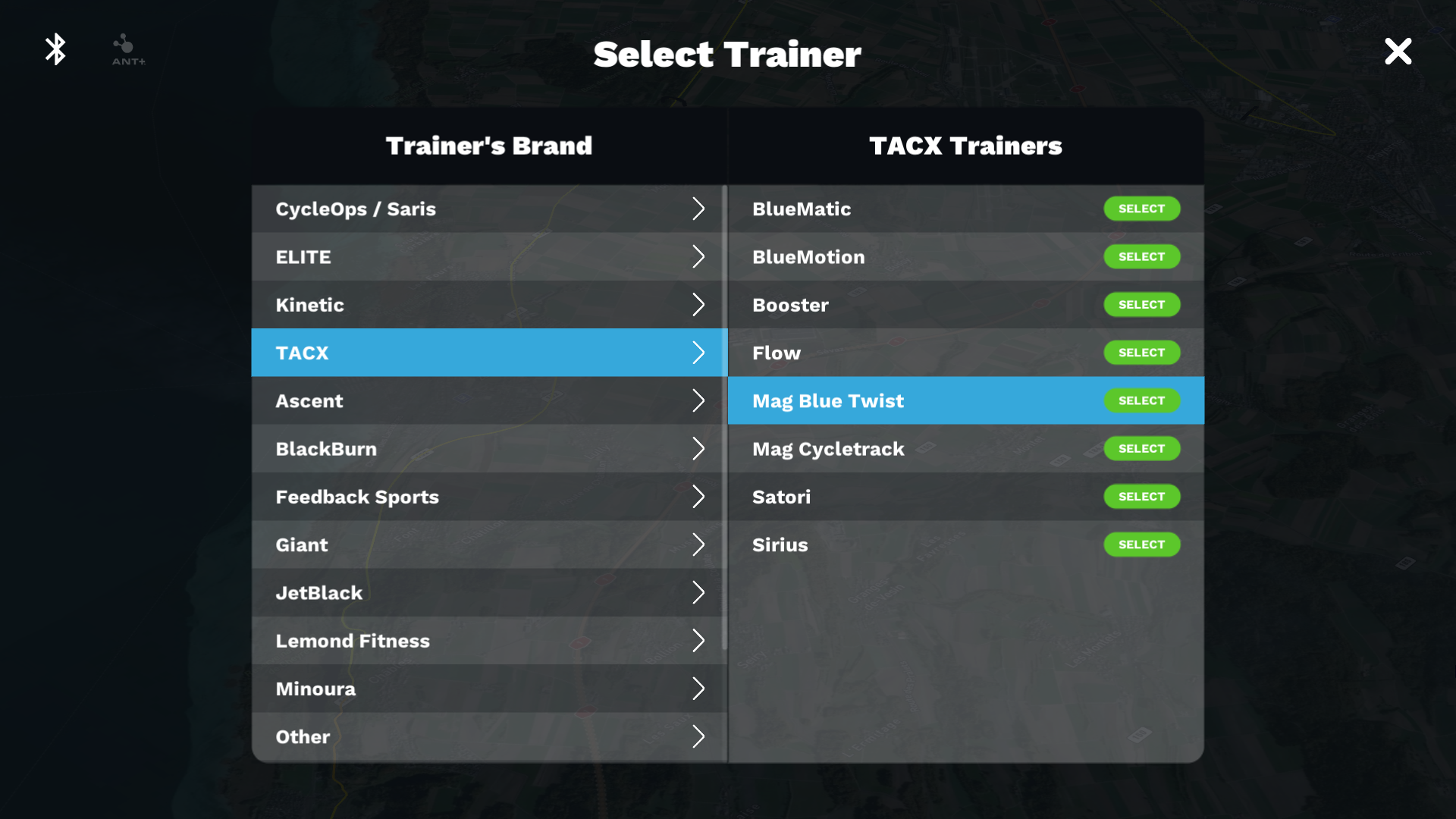 Set up your trainer - RESISTANCE LEVEL and WHEEL SIZE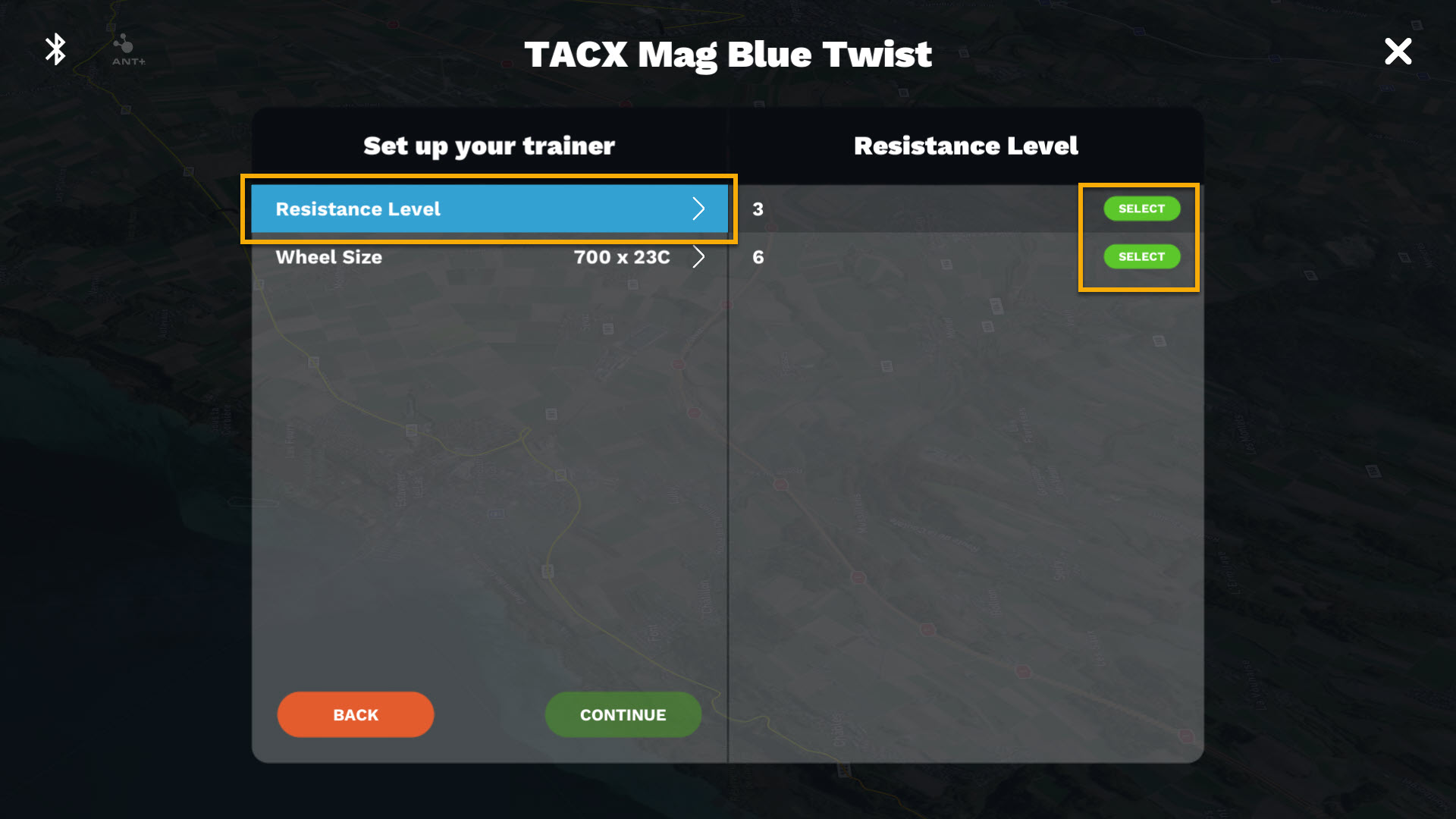 Click the CONTINUE button
Connect your SPEED SENSOR or POWER METER
Close the sensor SETTINGS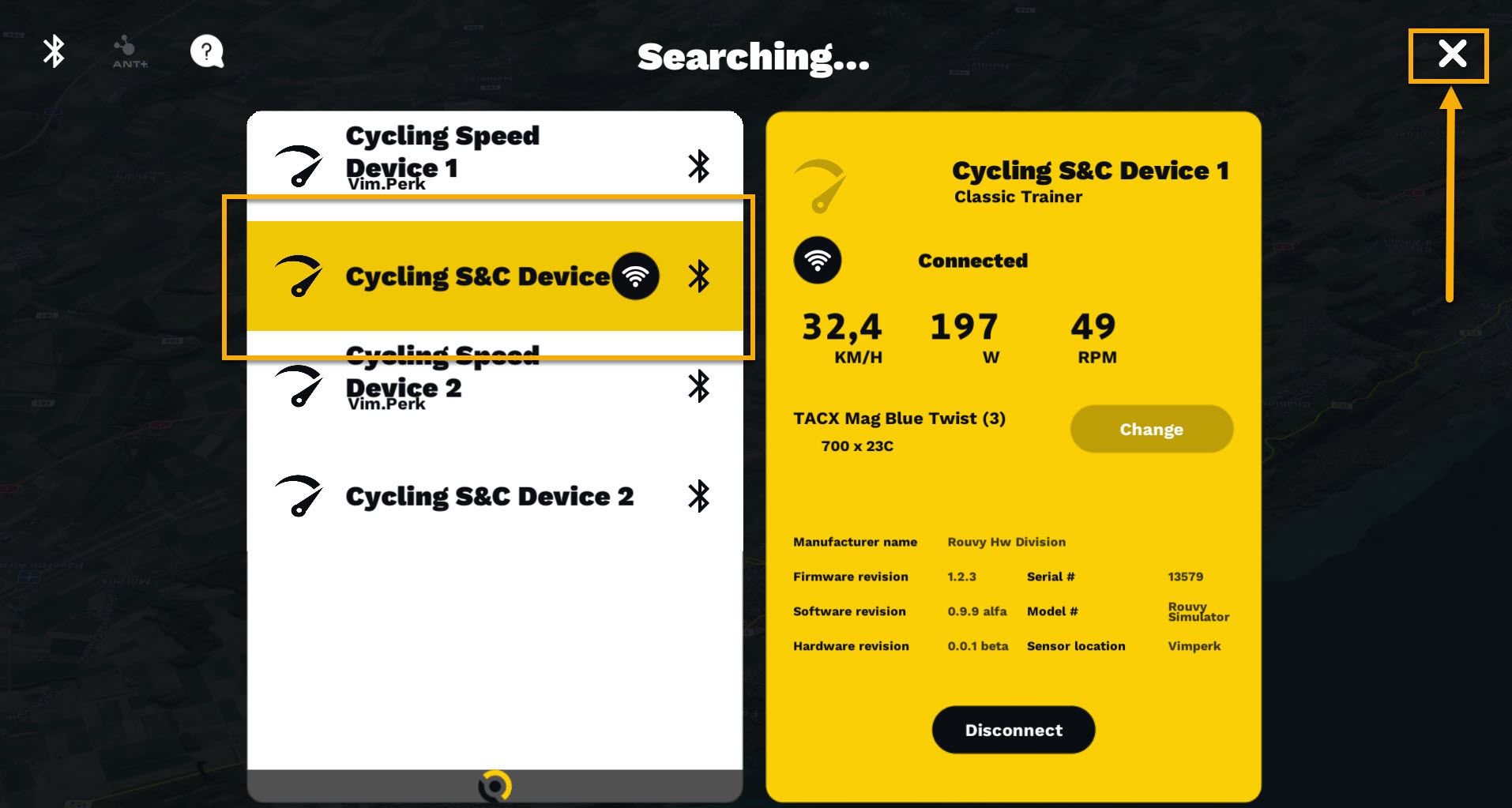 You can also connect it as CADENCE if you want to see your CADENCE during a ride. If you would like to see your heart rate pulse, connect the chest strap or Apple watch under HEART RATE. These options are not necessary for the ride, just optional. If sensors are connected, click SAVE AND CLOSE.
That's it! Your trainer is connected. Select a route and enjoy ROUVY to the max :)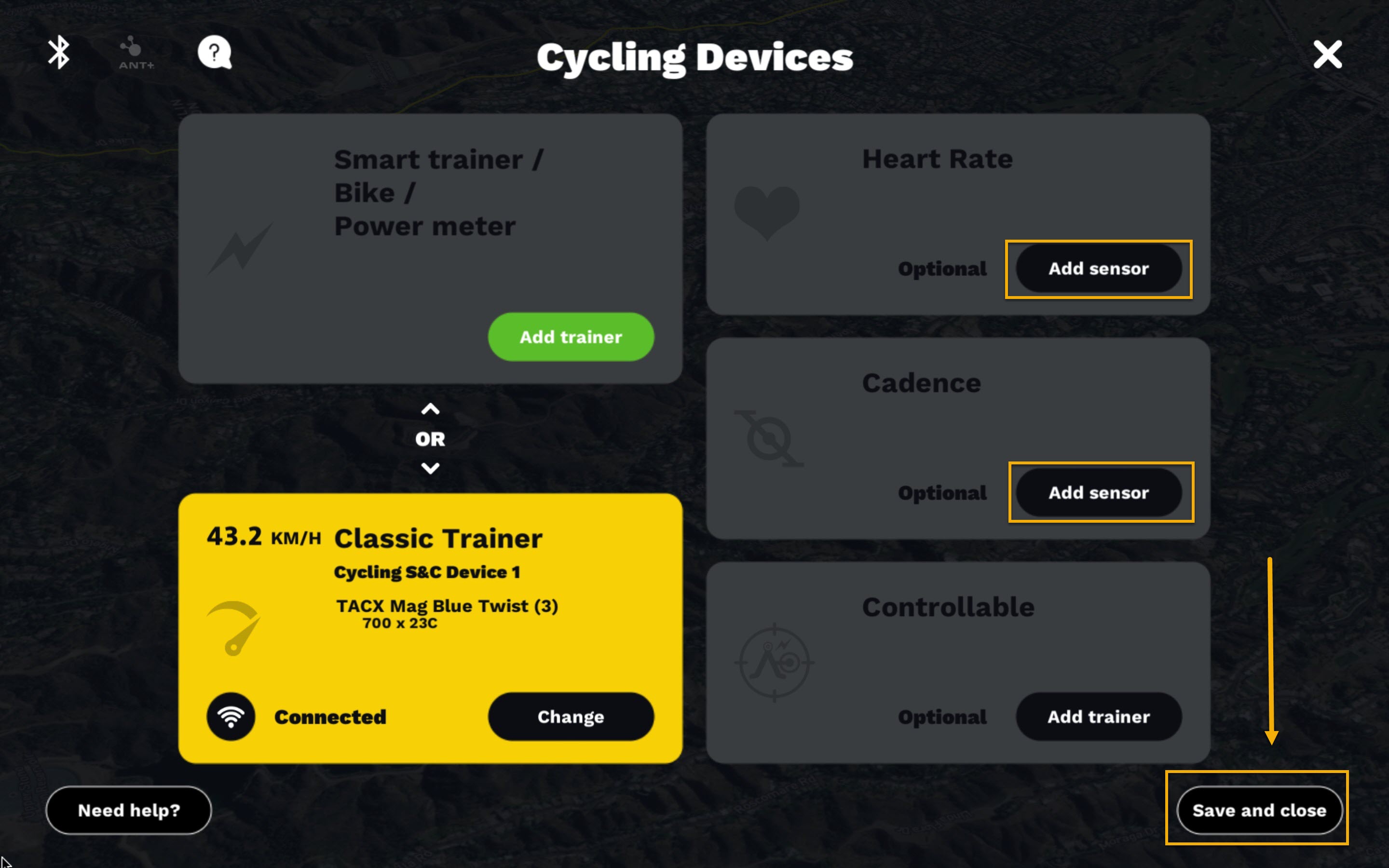 Hot tips
If you have any trouble pairing, follow the next steps:
Disconnect the speed sensor or power meter from other apps and devices. It has to be free to pair. Speed sensors or power meters need to be connected to one app at a time - and it is the ROUVY App now.
Calibrate the sensors in the official app from the manufacturer.
Check the troubleshooting articles:
Troubleshooting ANT+/Bluetooth
Bluetooth connection
ANT+ connection
For more help, please feel free to contact us.