ANT+ connection
22 out of 41 found this helpful
updated
Mac and Windows 10
ANT is supported in ROUVY from version 1.0.0 on Windows 10 and macOS 10.12+ with a USB 2.0 ANT dongle.
If you don't see ANT+ devices in ROUVY, check the USB ANT dongle is well connected and other apps are not using it.
Check the ANT+ drivers if you can not connect.
iOS and Apple TV
There is an option on how to convert ANT+ to BLE with a CABLE device. This device will allow you to connect portable fitness devices to applications compatible with Bluetooth Smart. To use it you need to install the CABLE Util app from the App Store.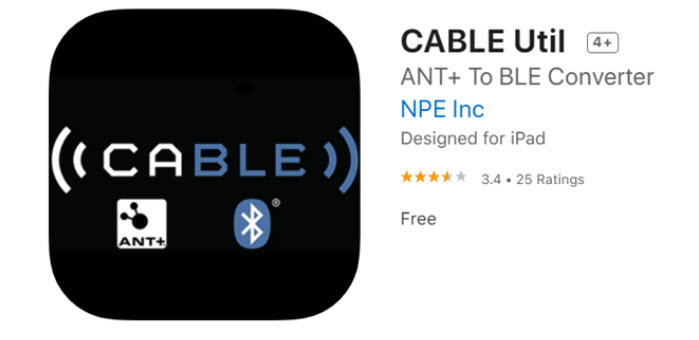 Android
ANT is supported in ROUVY from version 1.5.1 on Android.
There are two possible solutions to connect ANT+ devices to your Android:
Your device has ANT radio built-in, or your device can connect to USB devices and you plug in a USB ANT Stick (see image).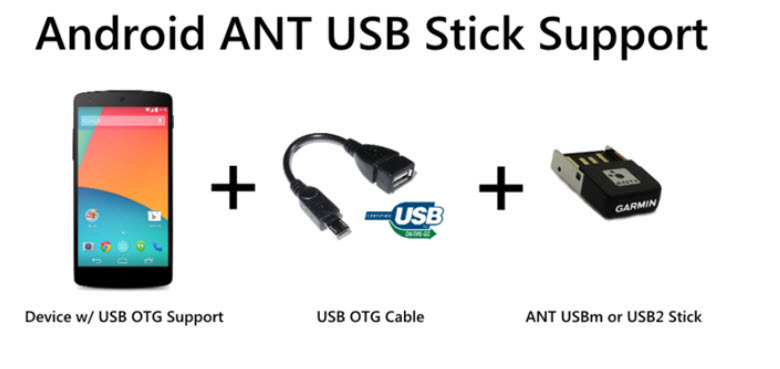 Built-in ANT: The only thing you need is to have ANT Radio Service v4.0 or higher installed, which usually is by default.
External USB ANT stick: You need to have a USB OTG capable device and plug in the USB ANT stick. In this case, you probably need to install both ANT Radio Service v4.0 or higher and ANT USB Service manually.
Checking ANT status
To check your device is ANT capable, you can check the official thisisant.com website, consult your device manual or use 3rd party tools, like ANTtester.
Please restart ROUVY after installing ANT Service(s).
As ANT radio is shared for all apps, there might be other apps using it. If you experience trouble scan or connect devices, try quit other applications that might use ANT.
If you use the USB ANT stick, please check that it is correctly plugged in (take special care when you use extra cover) and also set the correct USB mode.
🚴 Enjoy the routes from the whole world 🚴
Was this article helpful?
22 out of 41 found this helpful