What you need to ride on ROUVY

Display
Windows PC
macOS
Apple TV
iOS
Android
! Chromebook and Android TV are not supported !
! Some older devices can have a problem starting and running the app !
Trainer
Smart trainer
A smart trainer transmits power data and has the ability to change the resistance based on the route inclination/declination; so, as you go up and down hills in ROUVY, you'll feel those changes on your bike.
Power meter + any trainer
A power meter can be the most accurate way to measure your effort; and in ROUVY, it also allows you to ride any trainer in combination.
Turbo trainer + speed sensor
"Turbo" is our name for a supported classic trainer + speed sensor setup. With this setup, ROUVY calculates your watts (i.e. power) based on the speed of your rear wheel, and allows you to move on the route. Remember that your Turbo Trainer must be on the list of pre-defined trainers, and remember that Turbo Trainers and Power meters don't allow you to control the resistance.
Indoor Bike
Some indoor bikes have built-in sensors that transmit power. If you have one of these, you don't need any other sensors.
Bike
You'll need something to pedal on, and a bicycle is the best choice!
You can use either your road bike or your mountain bike.
How does it work?
Everything is connected and you start pedaling, your trainer/sensor transmits actual riding data via ANT+/BLE protocols directly to your screen device. Sign up and you will get a 14-day free trial to try the ROUVY world.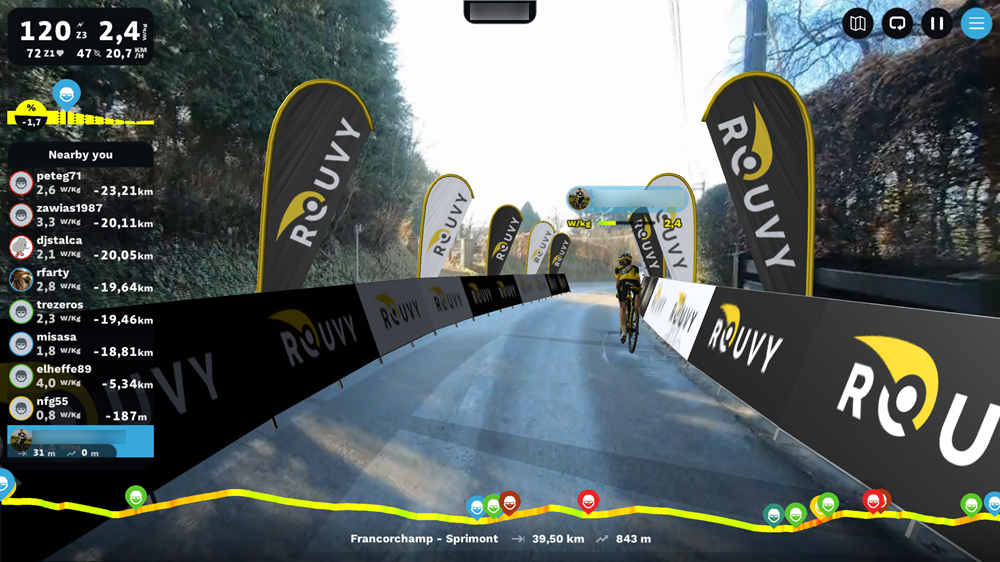 🚴 Enjoy the routes from the whole world 🚴
Was this article helpful?
0 out of 0 found this helpful