Welcome to ROUVY!
We are happy to see you joining the world of indoor cycling and hope you get the best experience with ROUVY!
This article guides you through the steps of creating your account on the ROUVY Website.
Create your account, download the ROUVY App, and start your cycling journey!
Create a ROUVY Account on the Web
If you are new to ROUVY, go to ROUVY.com, enter your e-mail address, and click GET STARTED: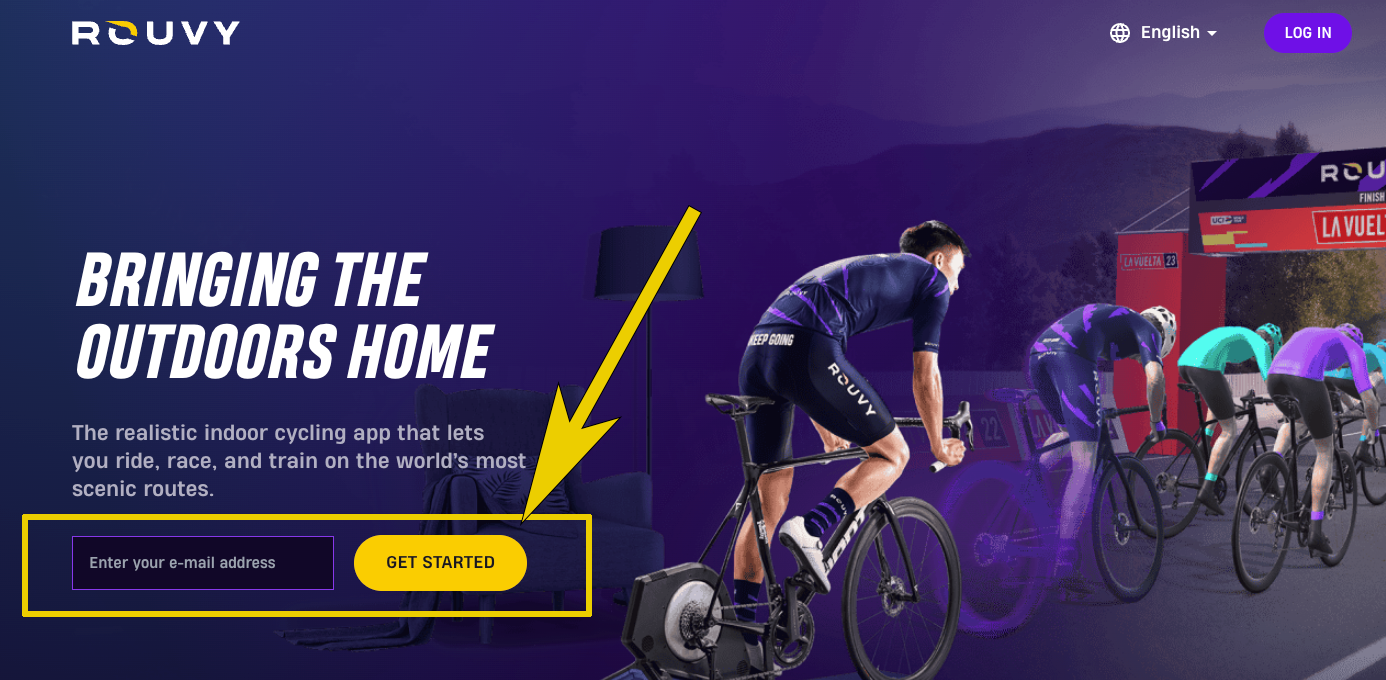 You will be taken to the login page, click on the CREATE ACCOUNT button: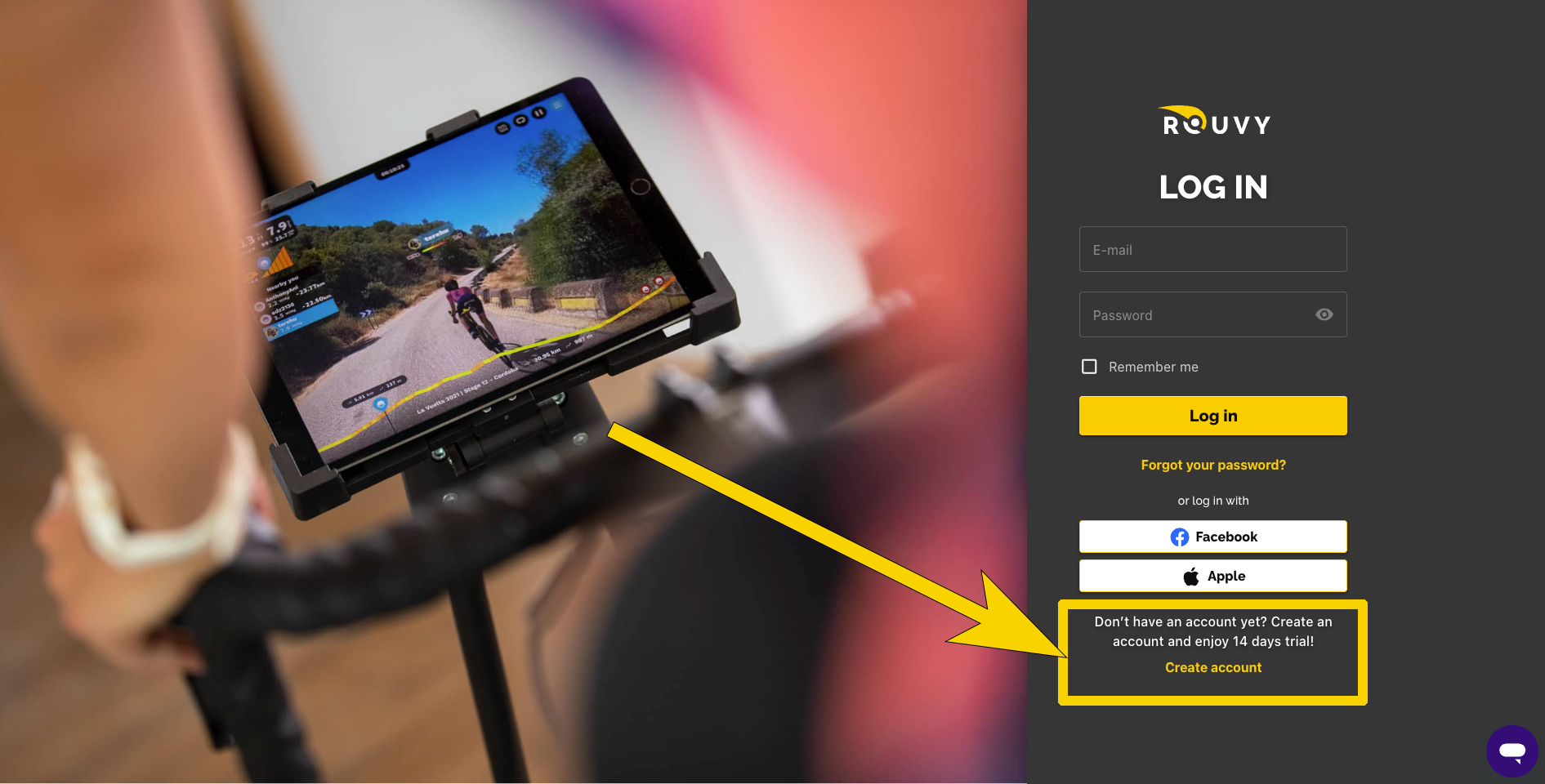 Follow the steps to create your account: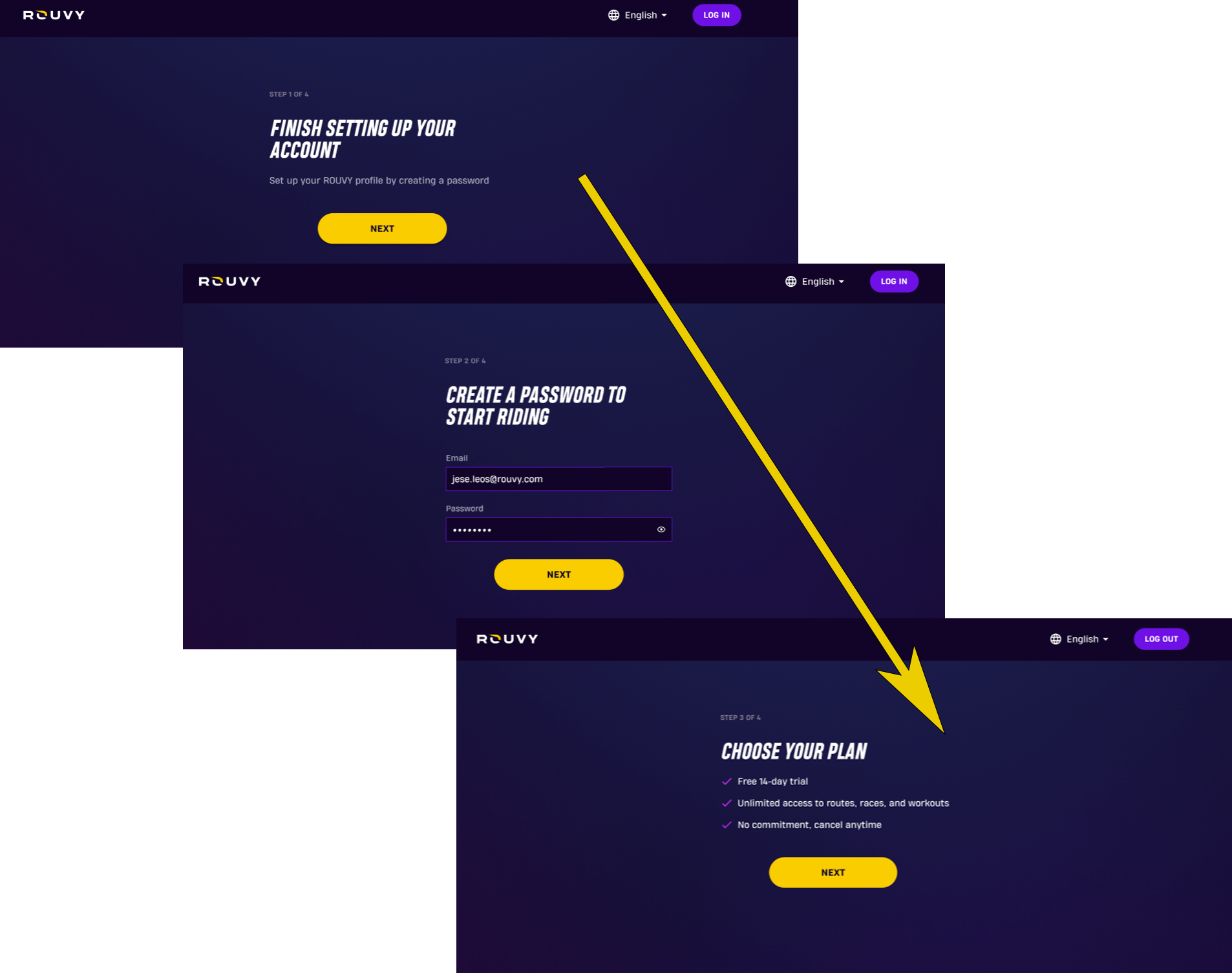 Follow through to the page where you choose your plan.
Every new ROUVY user has a 14-day free trial to explore the ROUVY world.
We don't charge you until your trial is over!
The trial starts after you enter your credit card details.
More information on the free trial is here.
Get more information about ROUVY Subscription plans here.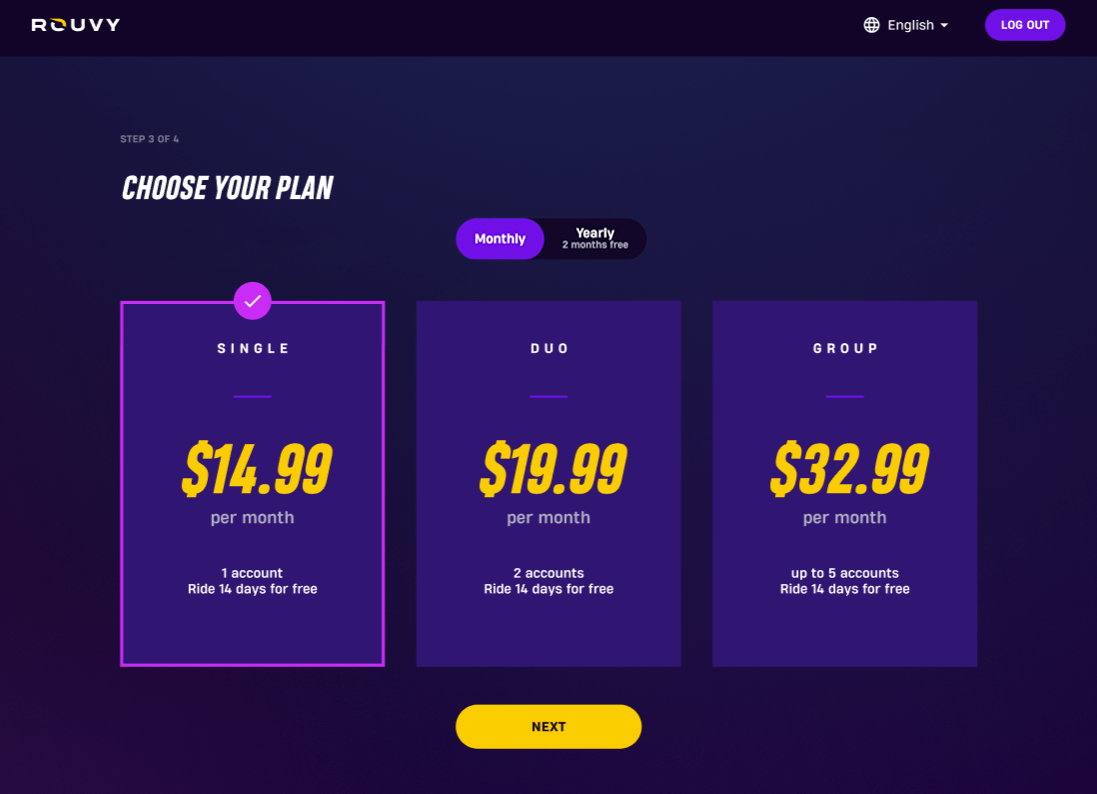 You can apply your promo code or gift card in the next step: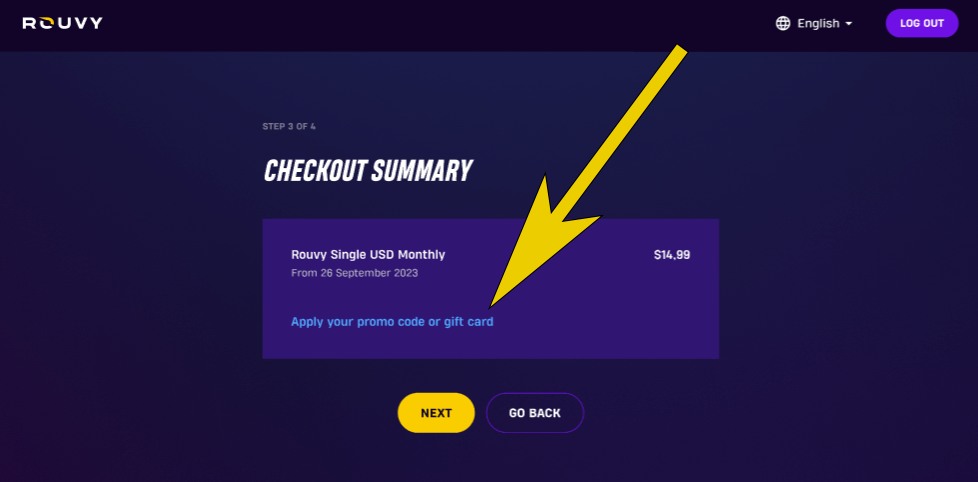 Enter your credit card details or choose another payment method and confirm your purchase: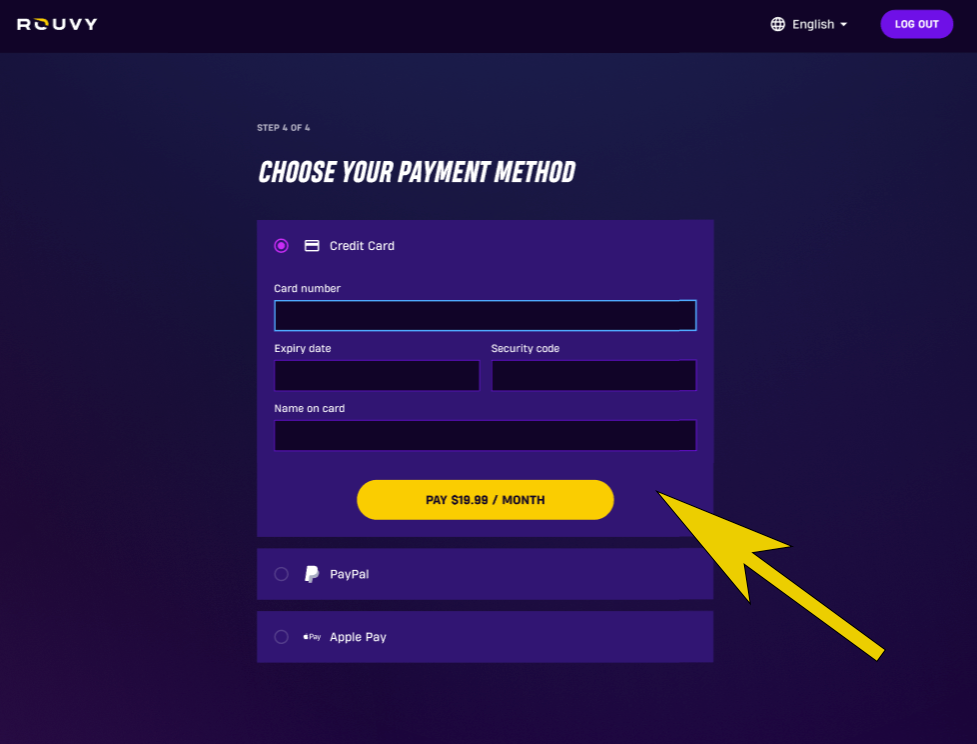 Your FREE TRIAL is now STARTED!

Don't forget to follow through the next steps and set up your profile by answering some easy questions.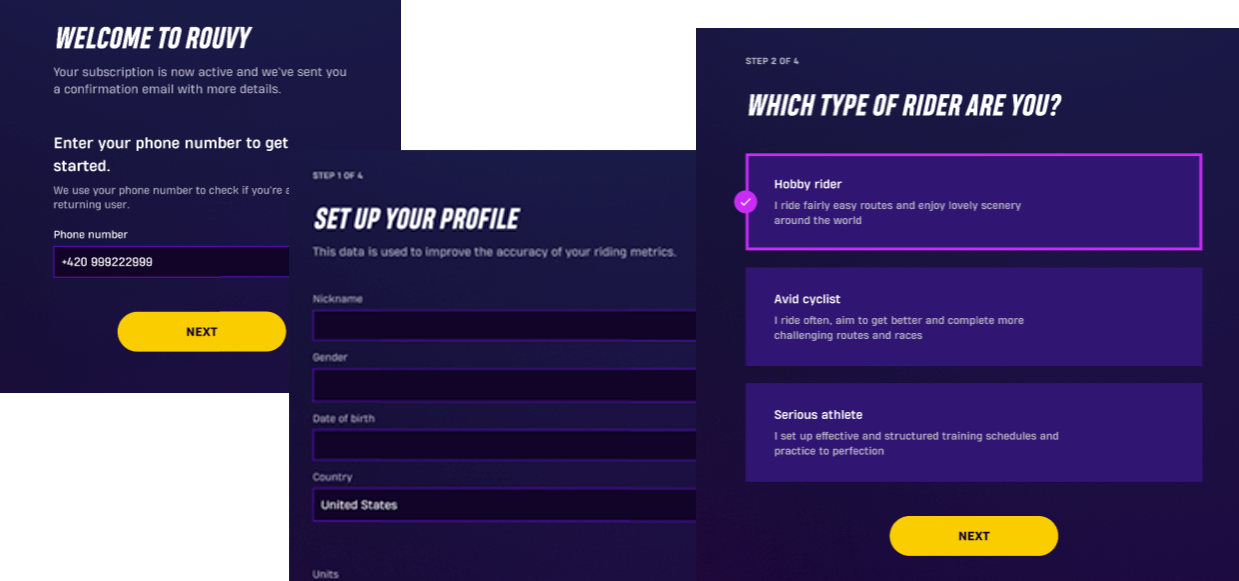 Don't forget to invite your friends or family members to DUO or GROUP plan.
More information on the Subscription Plans is here.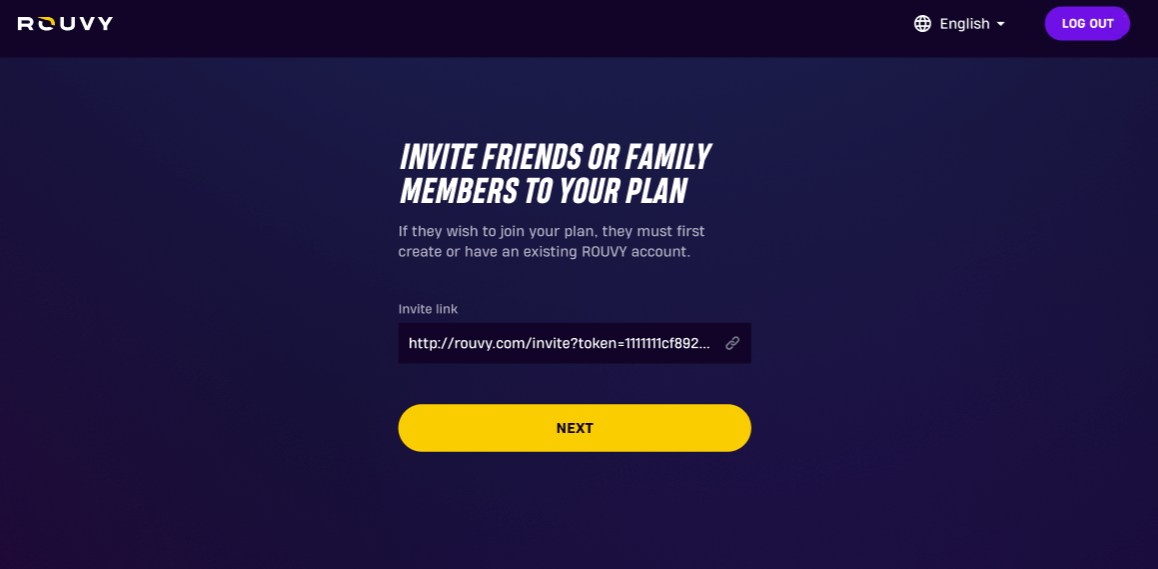 Now it is time to download the ROUVY App, connect your trainer, and start cycling!
A guide through the ROUVY App is here.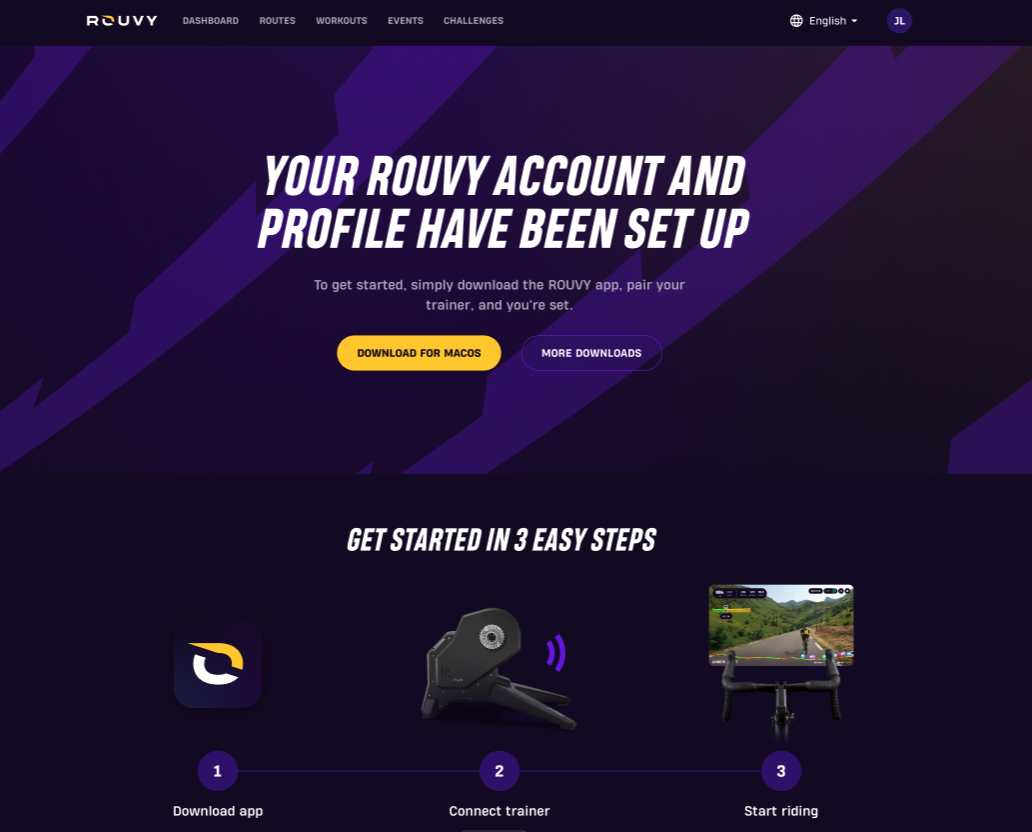 Our tips
Explore more ROUVY features by checking out the following articles:
THE ROUVY APP GUIDE ROUVY CAREER WEB SETTINGS IN-APP SETTINGS
ROUTES CHALLENGES WORKOUTS EVENTS
VIRTUAL PARTNERS GHOST RIDERS GROUP RIDES
Download the ROUVY App, connect your trainer, and enjoy the world of realistic indoor cycling!
For more help, please feel free to contact us.