Drafting
30 out of 33 found this helpful
updated
We are excited to bring you a new feature to our ROUVY app.
The drafting feature works the same as in real-life riding and you can feel it when you are approaching a rider who is from 15 to 0 meters ahead of you.
Drafting Feature
Enabled in Training
Enabled in Races by default
Disabled in Time Trial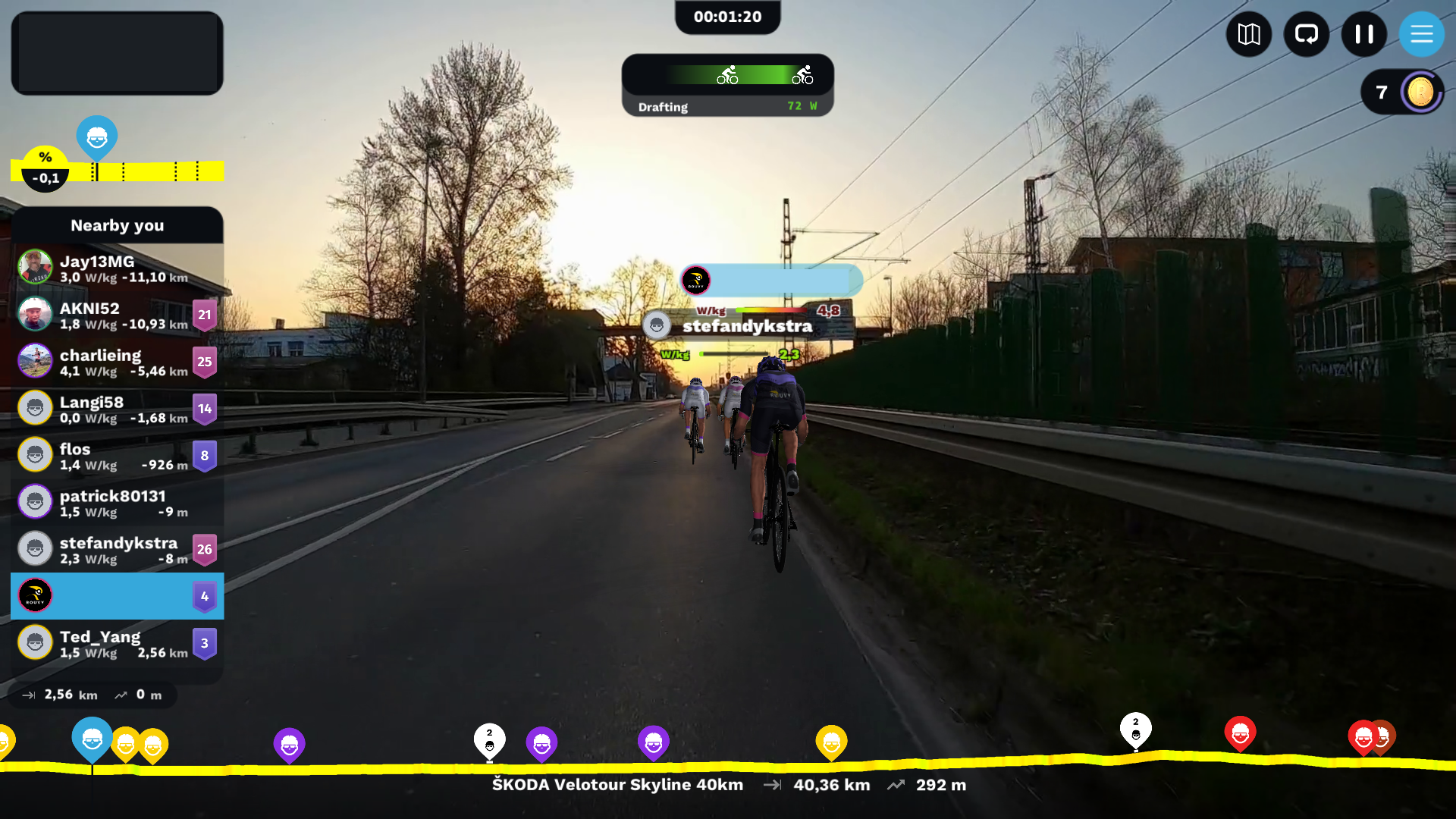 Default is drafting saving in Watts. But there is an option to choose between saving in % or saving in watts.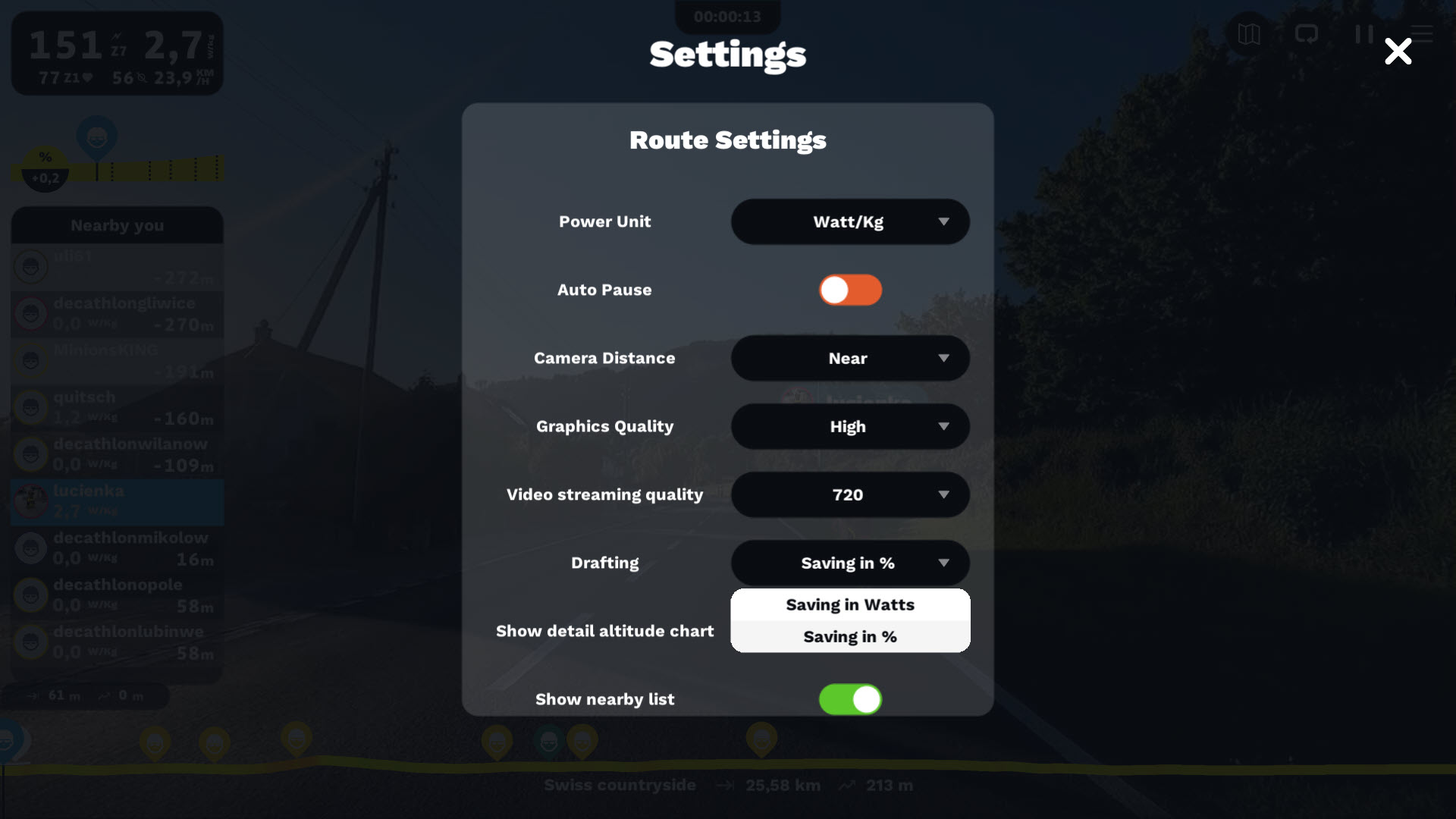 Was this article helpful?
30 out of 33 found this helpful