We are excited to bring you a new feature to our ROUVY App.
The DRAFTING feature works the same as in real-life riding and you can feel it when you are approaching a rider who is from 15 to 0 meters ahead of you.
Specifications and settings:
Enabled in JUST RIDE mode
Enabled in RACES by default
Disabled in TIME TRIAL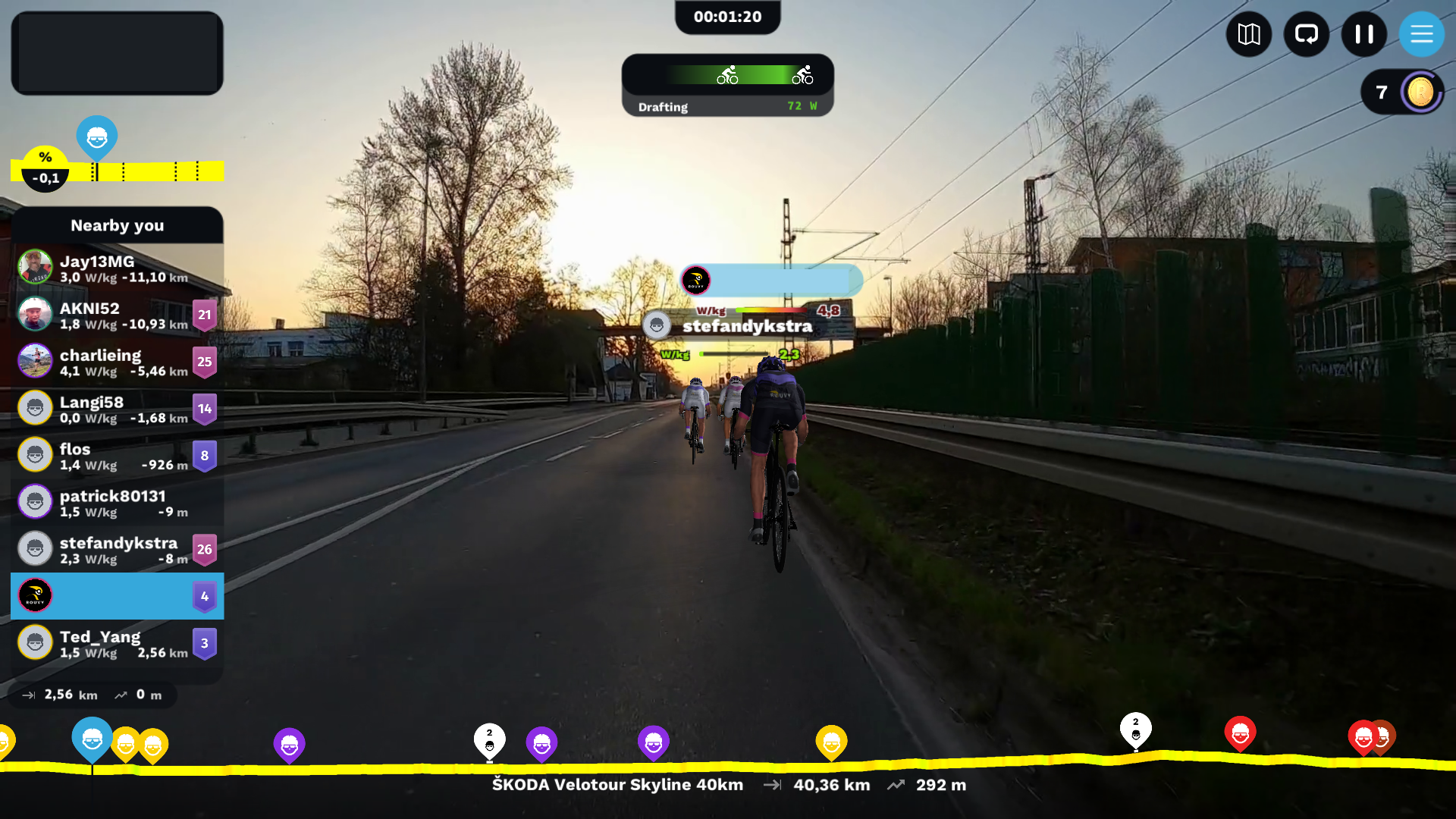 Default is DRAFTING saving in Watts. But there is an option to choose between saving in % or saving in Watts.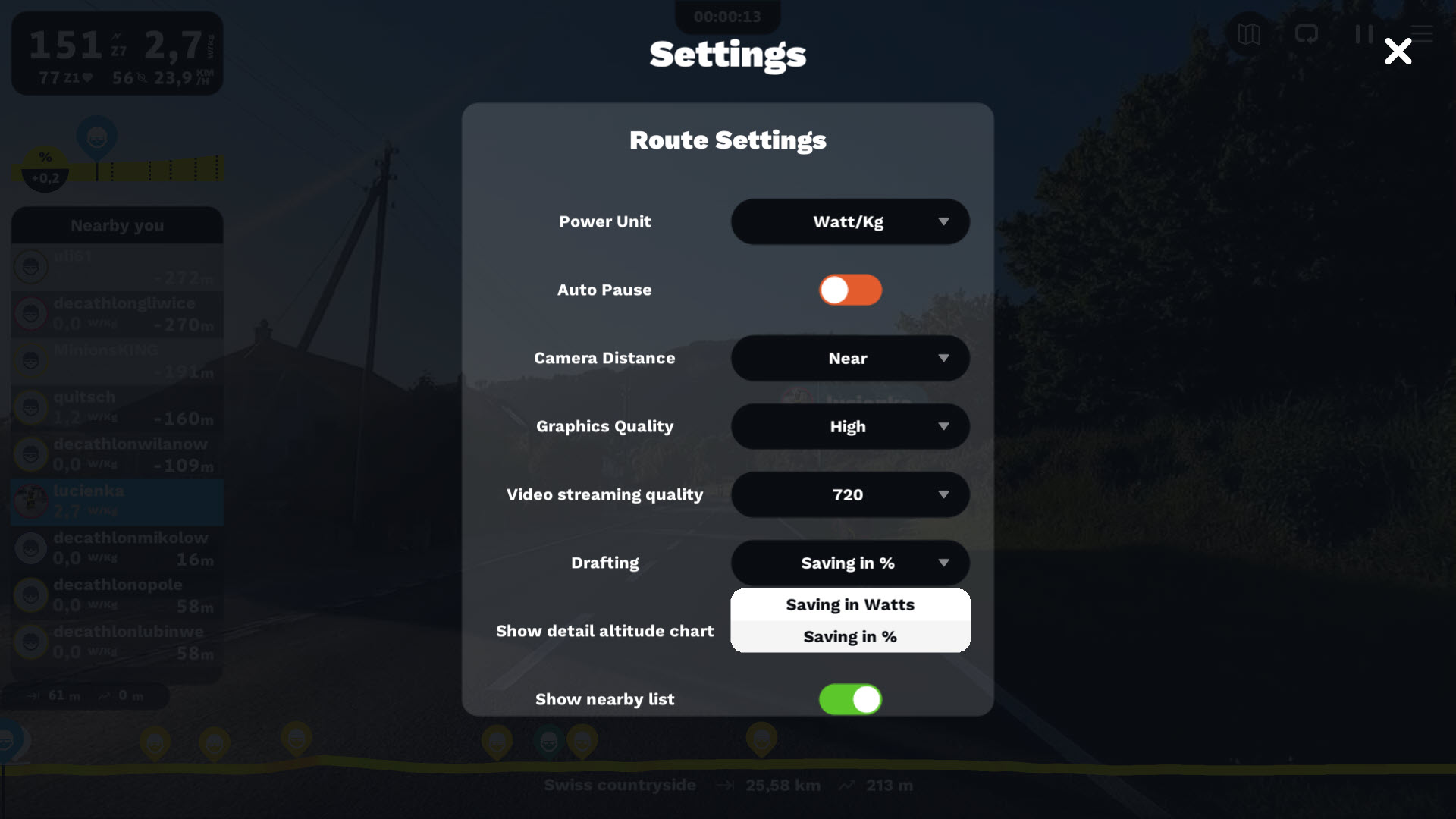 For more help, please feel free to contact us.