GHOST RIDERS are Bots and appear as riders without a profile picture, having a ghost icon instead. On the track, they perform under names such as Emma, Will, or Peter. They adapt to your ride and will constantly challenge you to perform better.
If you don't want to ride alone, you can ride with them. They will accompany you on your ride.
How does it work
You can choose 0-10 GHOST RIDERS in the App SETTINGS.
On the App's MAIN SCREEN, select the MENU in the upper right corner.
Here you choose the SETTINGS and find the GHOST RIDERS COUNT.
Type or select a count (select zero to disable GHOST RIDERS). It is possible to change the number of GHOST RIDRES during a ride.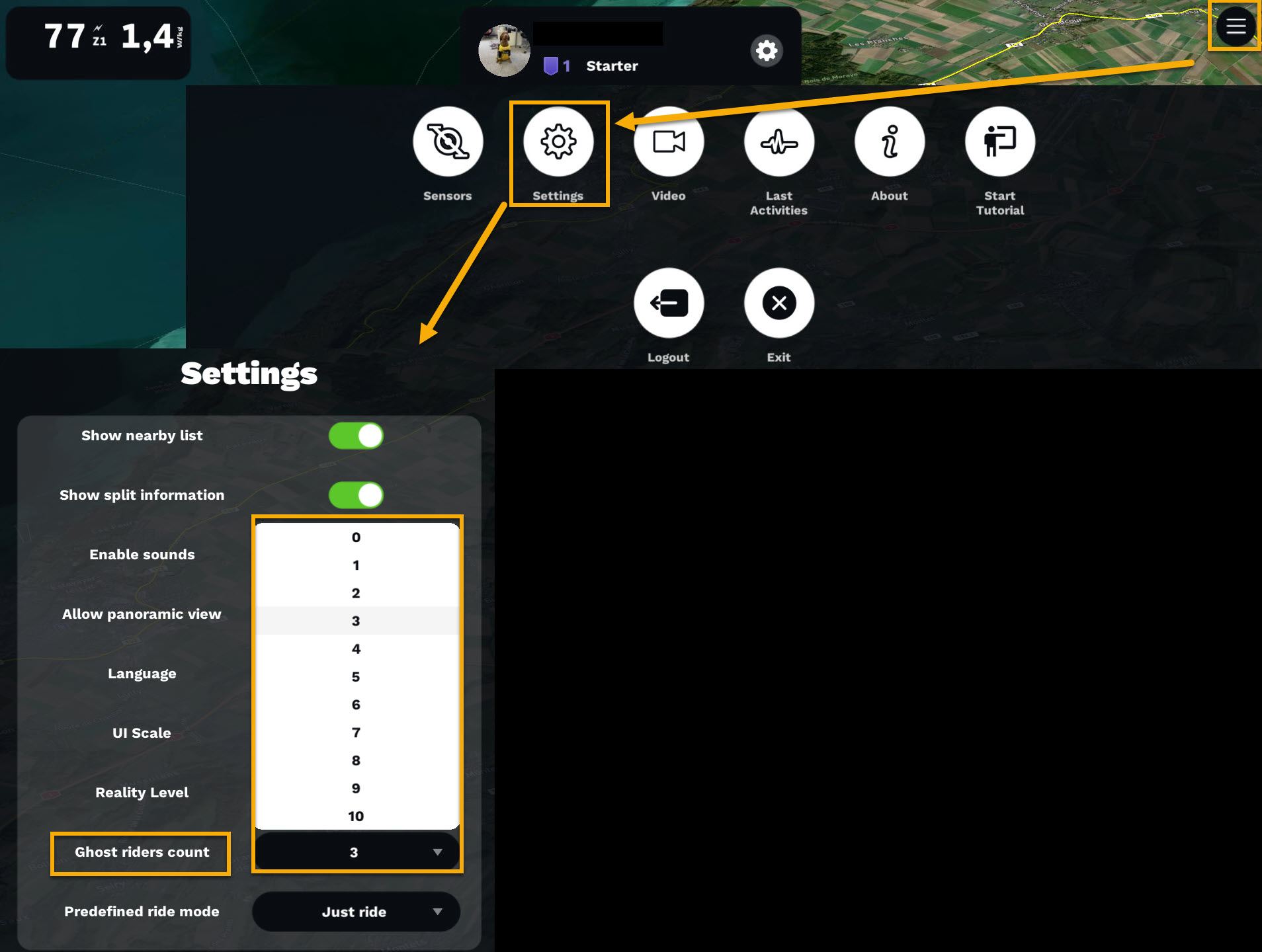 Please note
Ghost Riders will not disappear automatically if you choose to turn on HIDE OTHER USERS function! You need to disable GHOST RIDERS separately in the App SETTINGS as explained above.
Alternatively, you can change your GHOST RIDERS count after you've chosen your ROUTE on your "Select a ride mode" screen: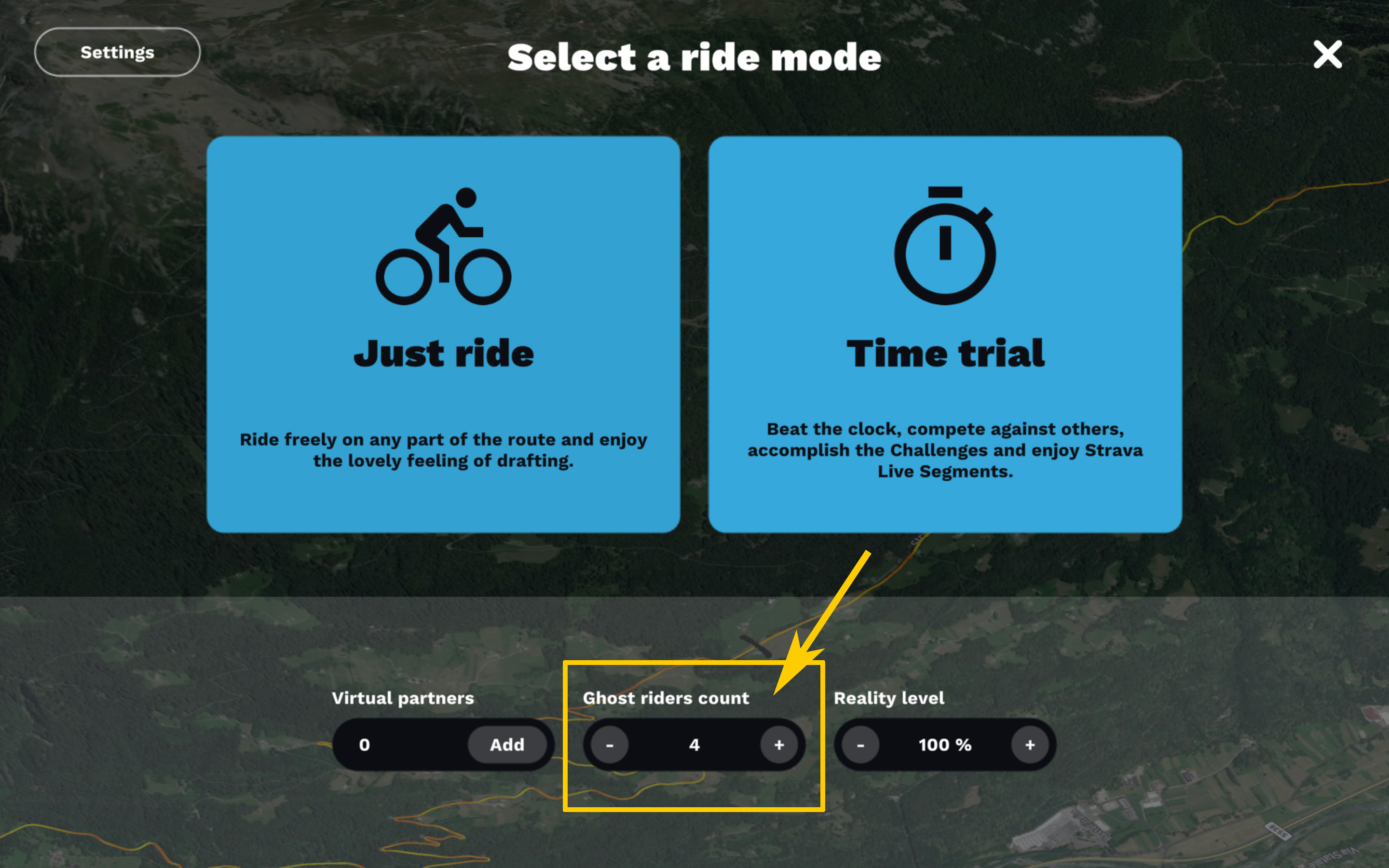 Ghost riders are available in the TIME TRIAL, JUST RIDE, or WORKOUT modes. It means you will not meet them in a RACE or a GROUP RIDE.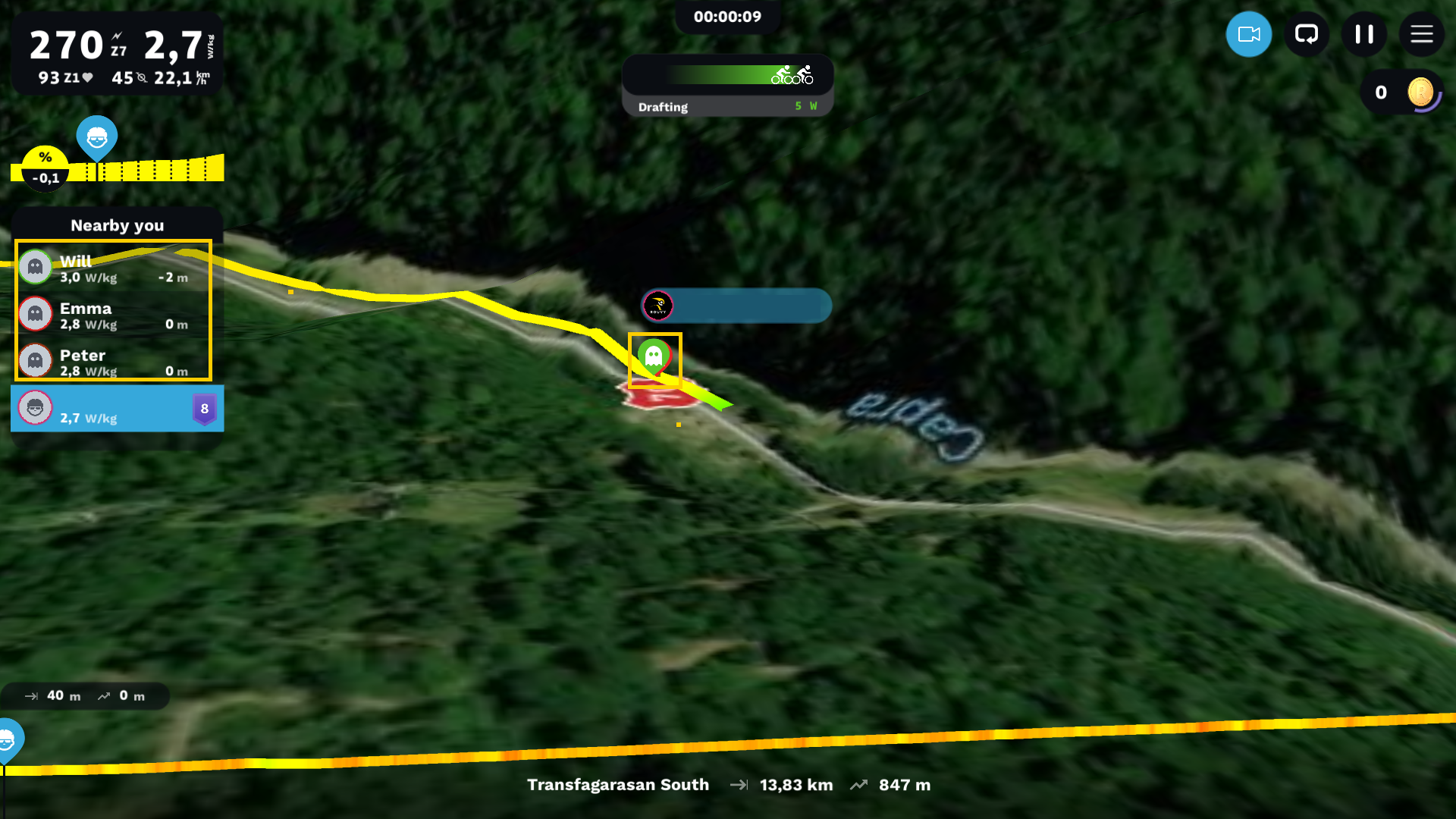 Video tutorial
For more help, please feel free to contact us.