Ride and finish all tasks in a Race or "Time Trial" mode before the challenge time is up!
If you ride it in "Just ride" mode, it does not count.
Write to support if you want to log out from the challenge.
But there is no need to log out. Nothing happens if you stay registered.
ROUVY Challenges are the unique features that should motivate you for better performance/results, entertainment, make fun. Each challenge is set different targets and rules that you have to accomplish for every challenge. A well-complete challenge will not only make you happy but will give you performance points to your account as well as to your career.
Where can you find Challenges?
Log in to your user account > click on your icon on the right top corner > select Challenges.
Here is the overview of the ongoing or upcoming challenges.
You can join them in the challenge detail.
You can also find the history of your challenges.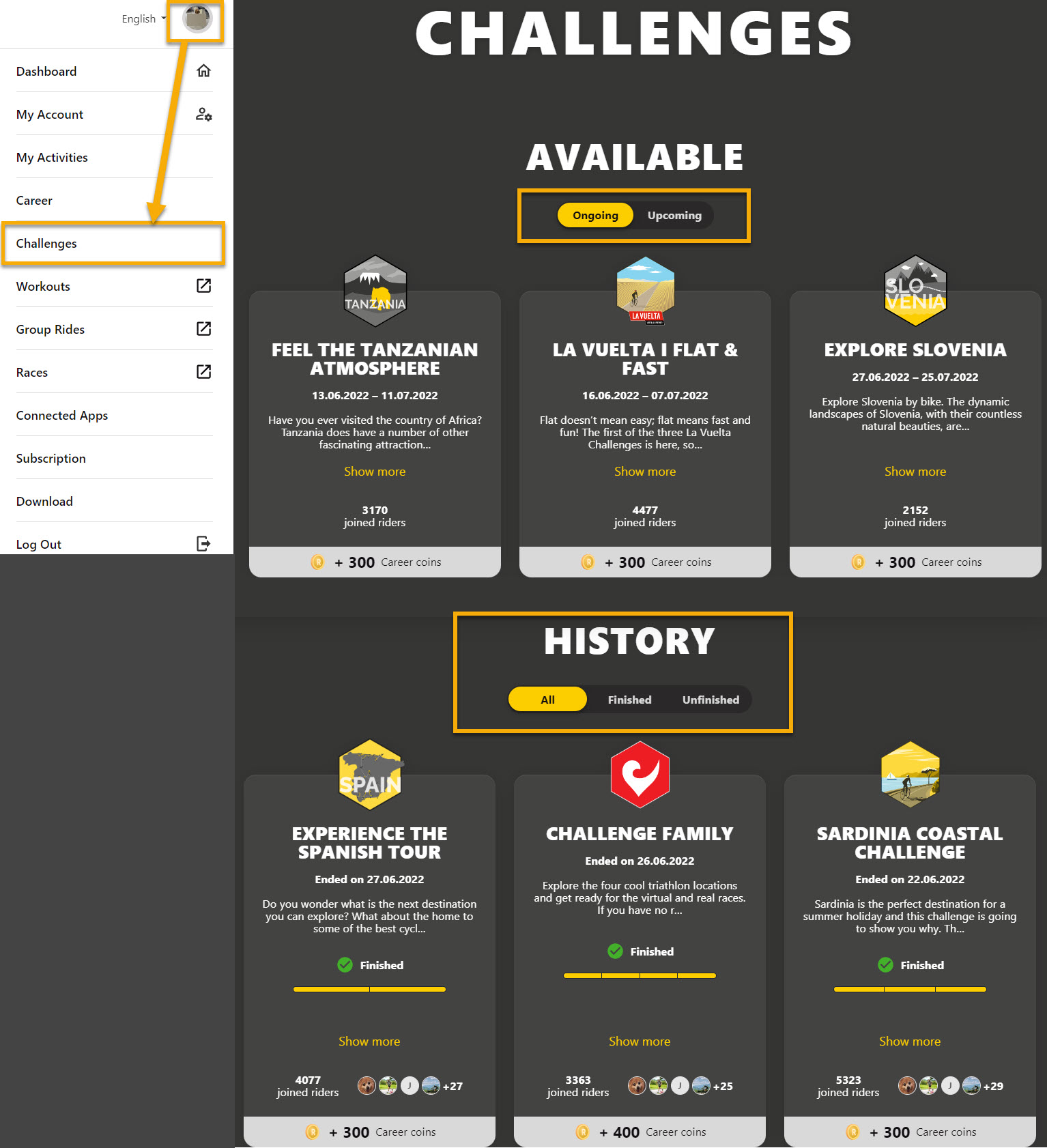 If you click on the challenge, you will find all its info > bonus Coins for the completed challenge, duration, already joined riders task, and standings.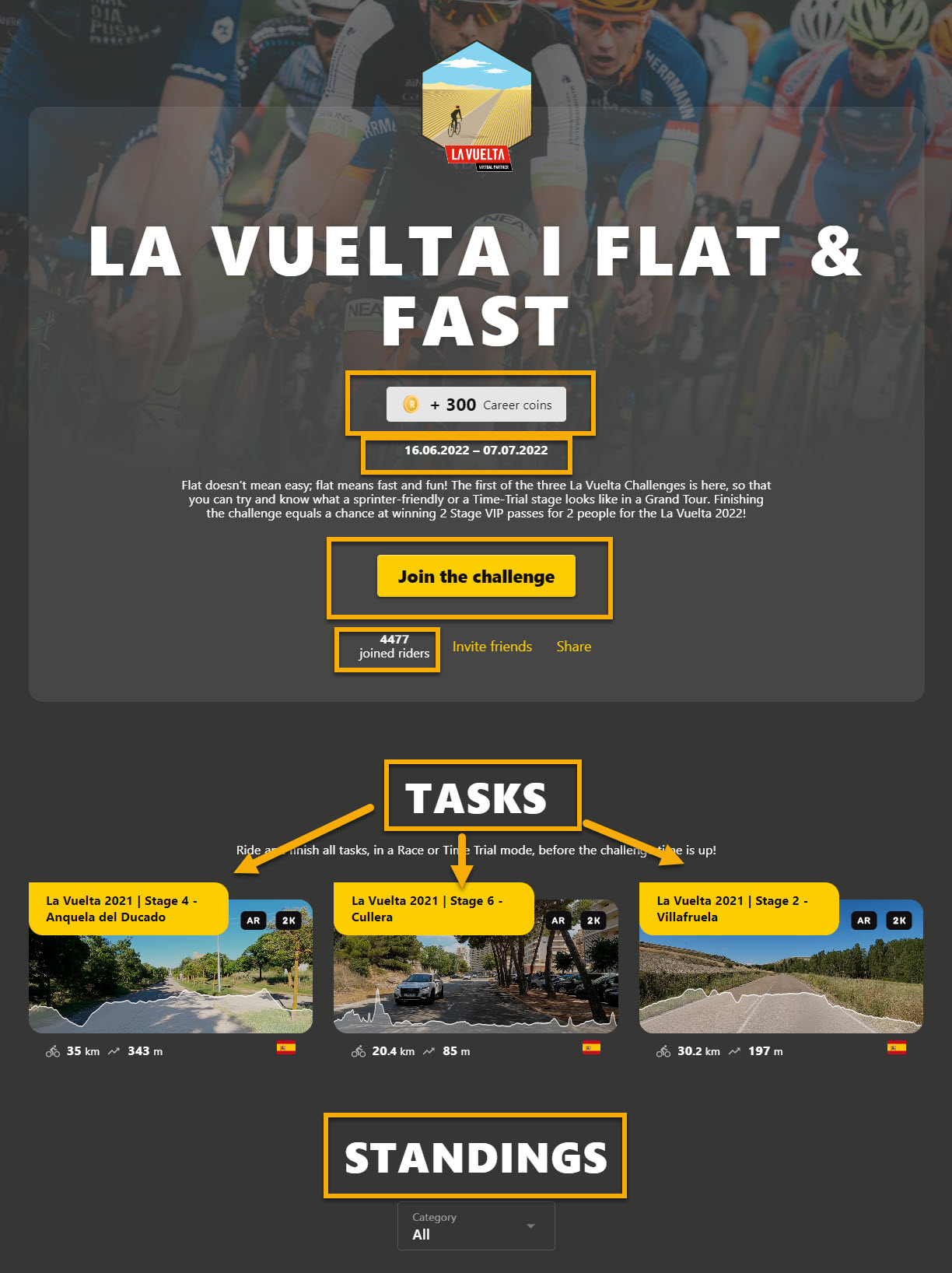 Once you successfully finished the challenge, you can see your ranking in the challenge detail: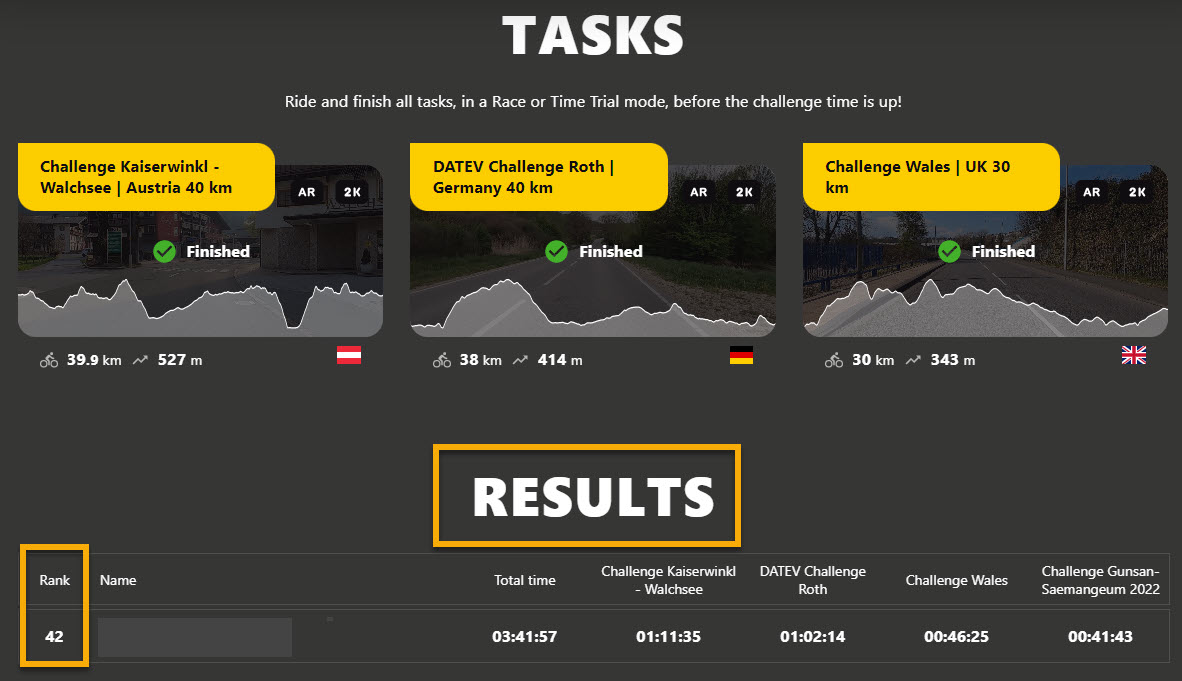 2. ROUVY app
You can join the challenge in the app as well.
Challenges are on the top right tile on the dashboard. You can see the details and register for the challenge too.
You can also see the amount of COINS you can get for each challenge.
You can also check all your earned badges for completed challenges in the app. Click on the gear icon on the middle top > in the Achievements section tap on "Show all".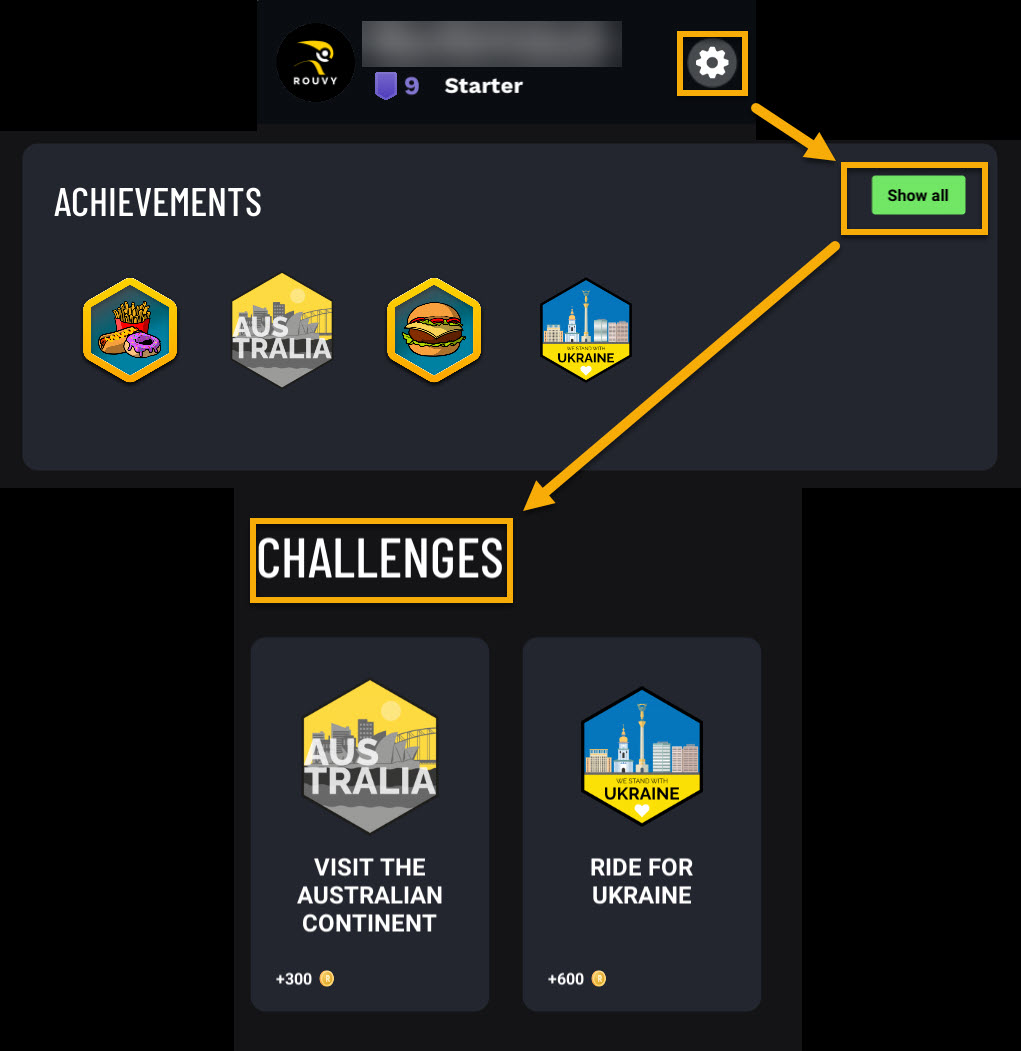 FAQ:
Remember! You have to complete all tasks in Time trial or race mode. You have to complete it in time. Do not forget to check your mode after the update.
1. Q: All tasks are completed but the challenge is not marked as completed.
A: You probably rode a route in "Just ride" mode > switch to the "Time trial" and ride it again.
A: Your weight is set too low > set your true weight.
2. Q: I rode the route with a wrong route with a similar name. Can it be counted as a finished task for the Challenge?
A: Unfortunately, it is not possible. You can always copy the name of the route in the challenge detail.
For more help, please feel free to contact us.