RACE IN REAL-TIME WITH OTHER ATHLETES!
You can race with other athletes from all around the world in the official ROUVY RACES, or you can create your own private race for yourself and your friends.
Official ROUVY Races
We are bringing the most iconic races to you. Our partnership with exciting race organizers brings you truly great events. The Official ROUVY Races can be found on the ROUVY website in the EVENTS section.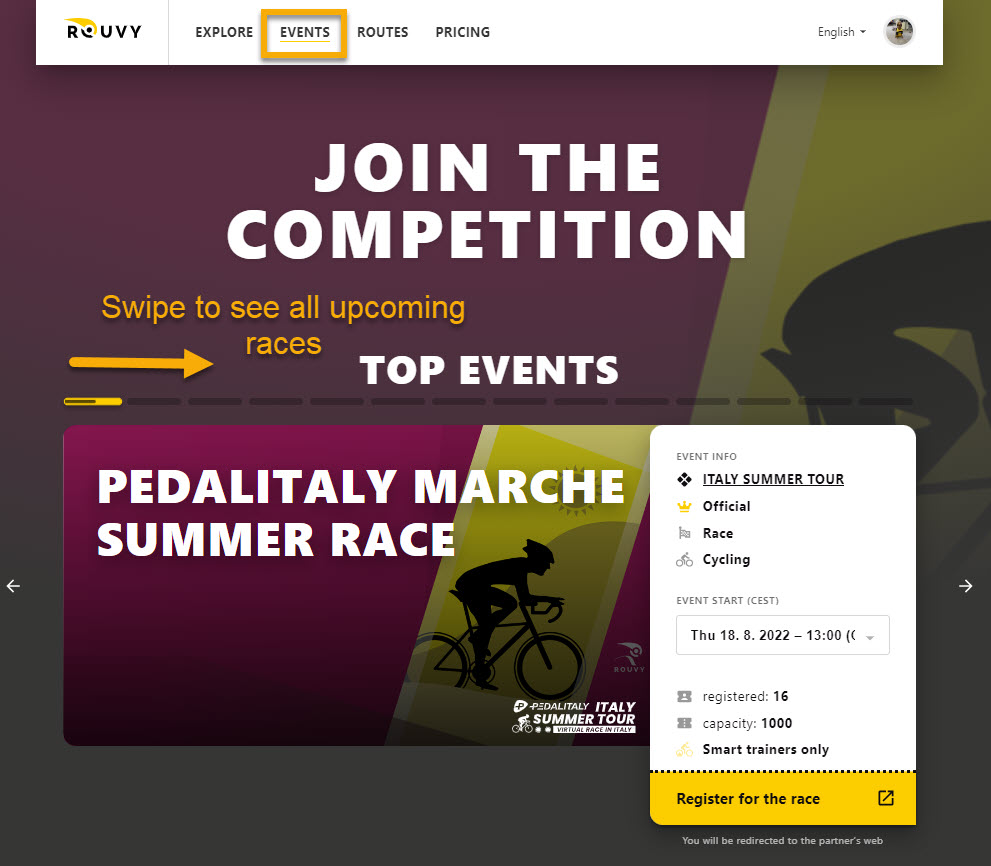 The Official ROUVY Races are created by ROUVY.
You can find them in the ROUVY App on your dashboard in the bottom right tile where you can also REGISTER for the Race with the help of JOIN NOW button: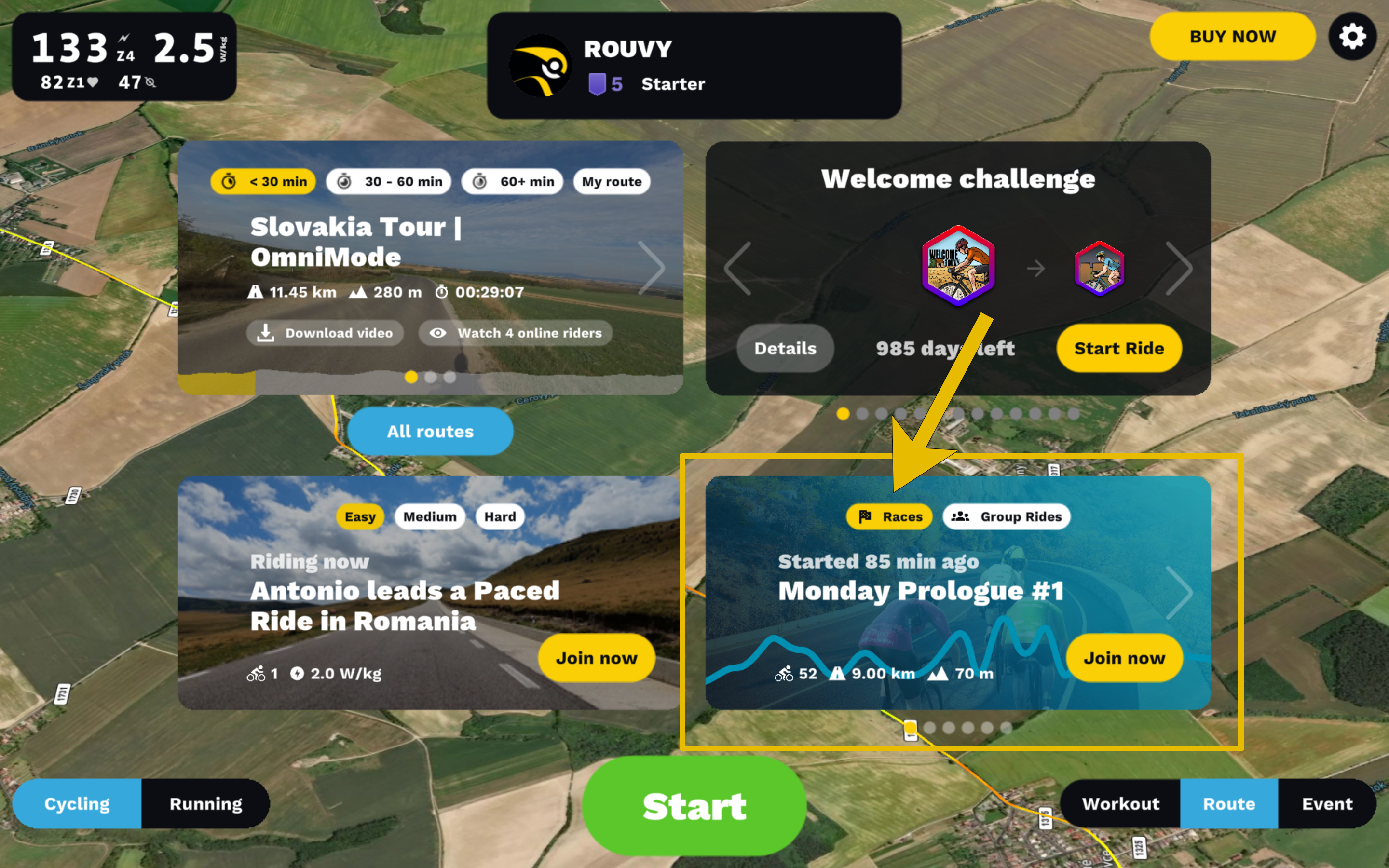 or in the EVENT section where the Official ROUVY Races are marked with the yellow crown: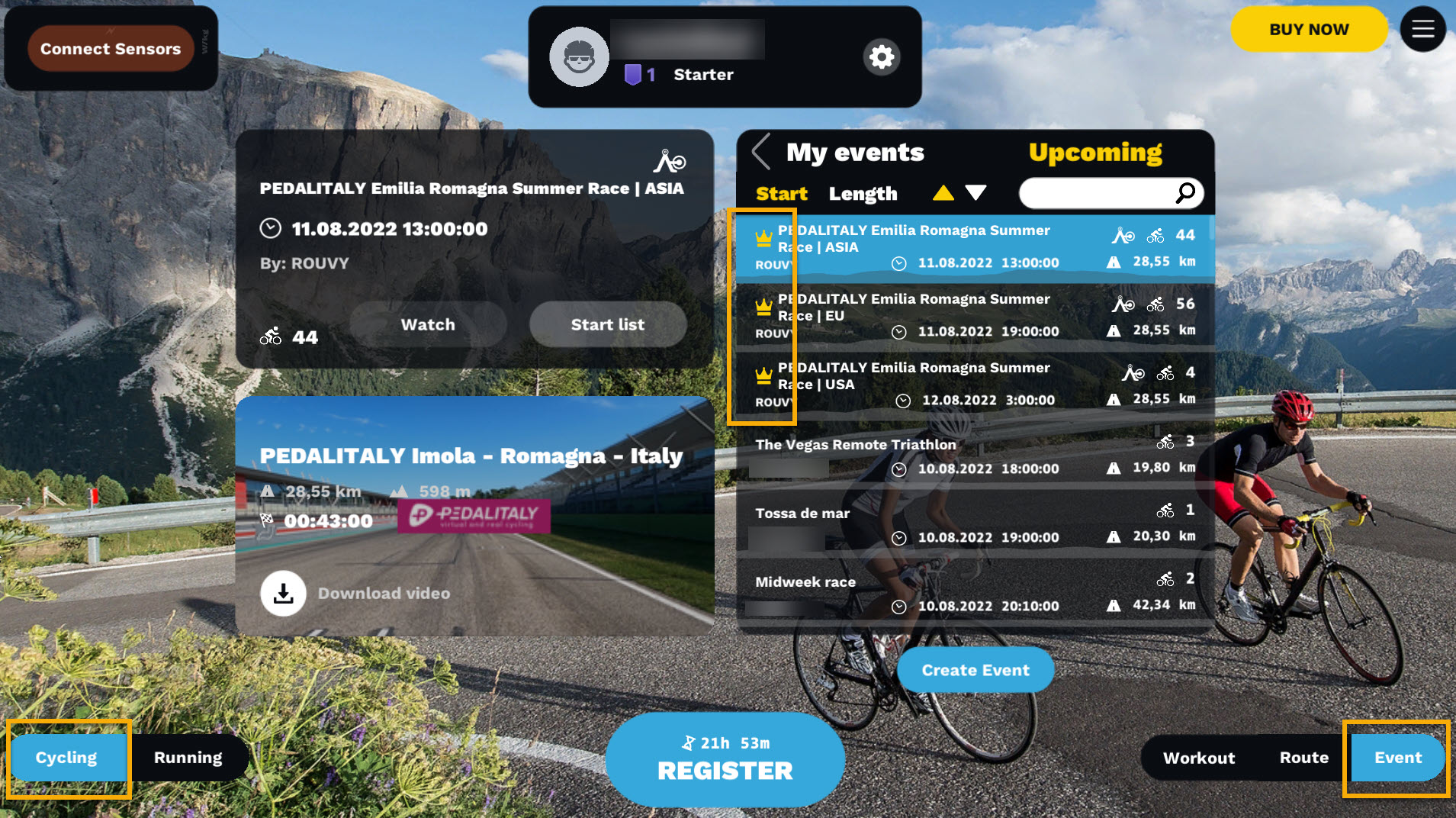 Race registration
You can register for the race on the website or in the ROUVY App.
LOG IN to the ROUVY App
When you open the App, click the EVENT button at the right bottom corner
You will view all current events taking place and upcoming events in the next hour
To see your planned EVENTS, including RACES, click the > button
If you are registered for the RACE, you will see a green line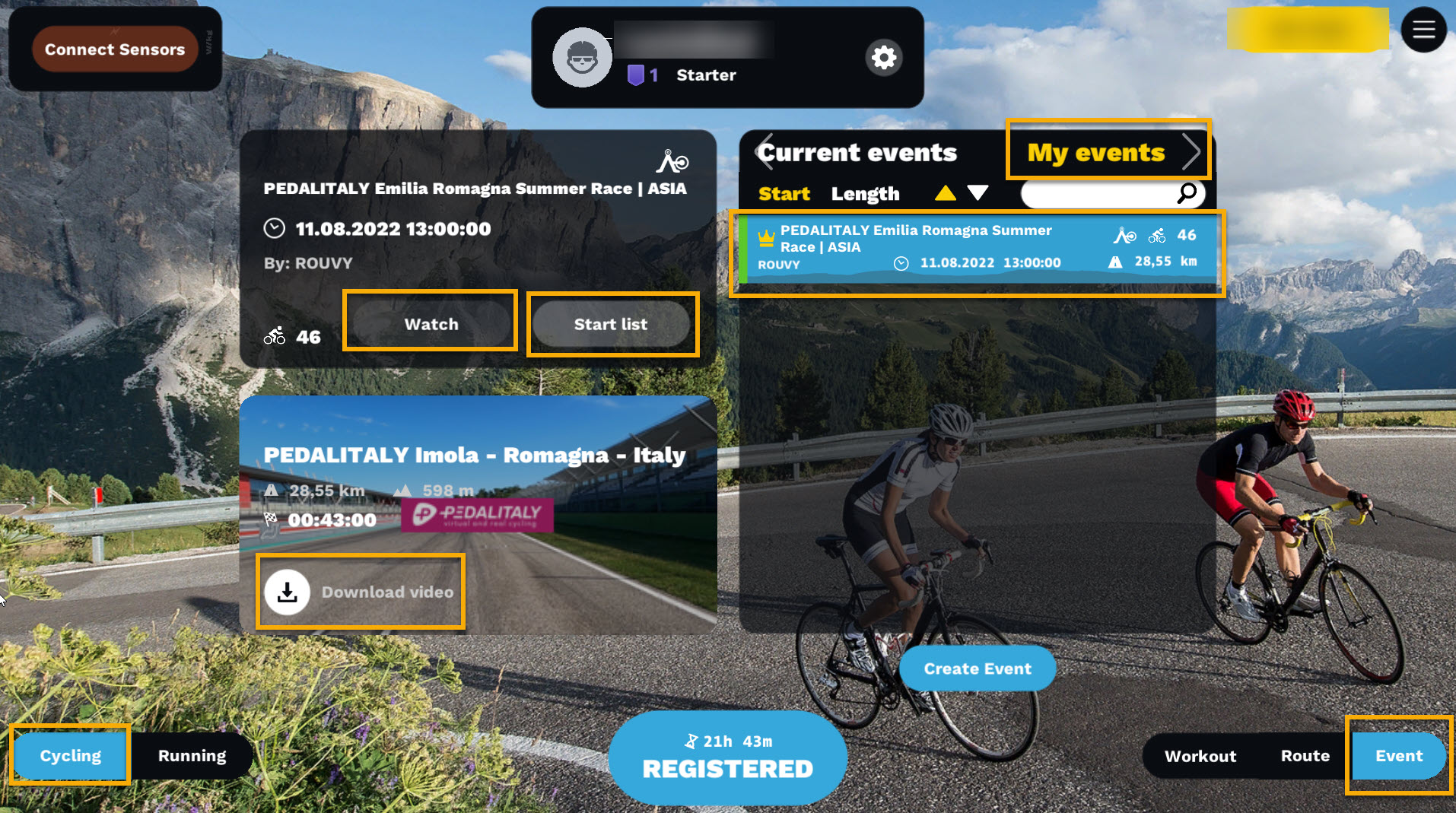 You can use the Watch mode if you wish to only watch the RACE.
Click the START LIST button, if you want to see the Start list.
You can also DOWNLOAD THE ROUTE VIDEO directly from this place. There is no need to look for the ROUTE in the route search.
After the race finishes, you can check the results in your user profile on my.rouvy.com in the RACE section.
How to create my race
Do you wish to enjoy the race atmosphere with your friends? No problem, you can create your private race, invite your friends, and start the battle. You can create your race for your preferred time and dream route.
Let´s get started with creating your RACE:
my.rouvy.com
LOG IN to my.rouvy.com
select EXPLORE
click on RACES
Open a race creator; fill up all your race data, and click CREATE RACE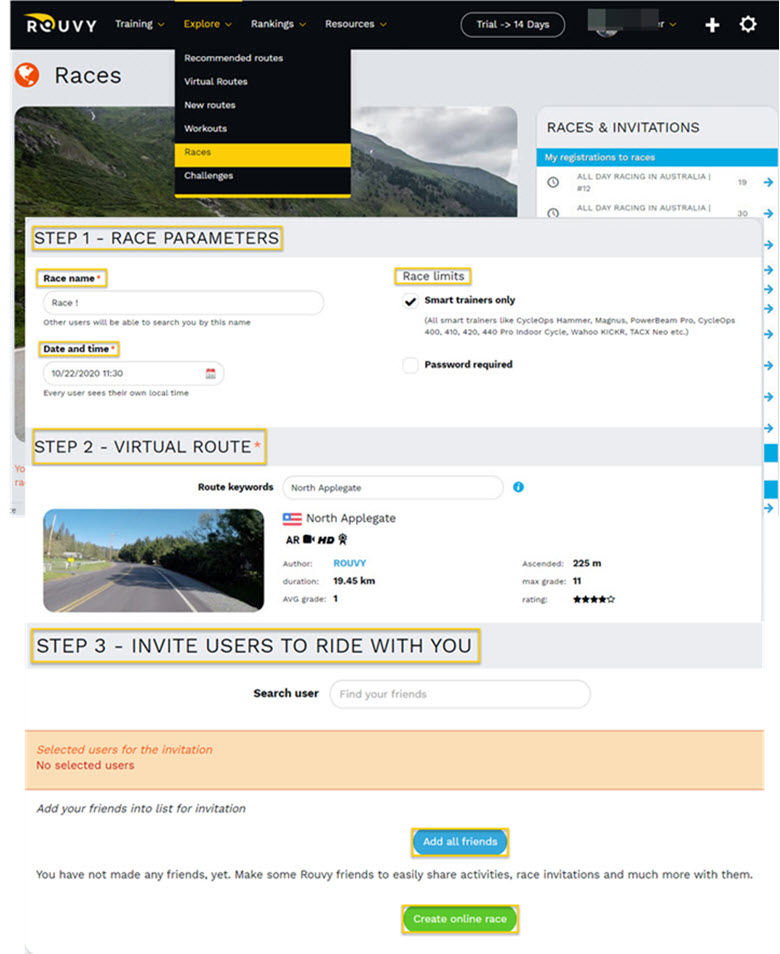 Enjoy the Virtual race, and the special feeling it brings, with your friends!
Hot tips
DOWNLOAD THE VIDE of the ROUTE before the RACE
Close all the other apps
Restart ROUVY, and your device
Be ready for the RACE, 15 minutes before the start
Ensure your device is fully charged
NOTE: Keep the App up to date, all the time, to participate in the RACE.
For more help, please feel free to contact us.