Virtual partner
53 out of 61 found this helpful
updated
If you don't want to ride alone or you want to be motivated by someone faster than you, you can choose virtual partners.
---
To ride along with a ROUVY virtual partner, select a route and click on the Add button, as you can see in the picture below.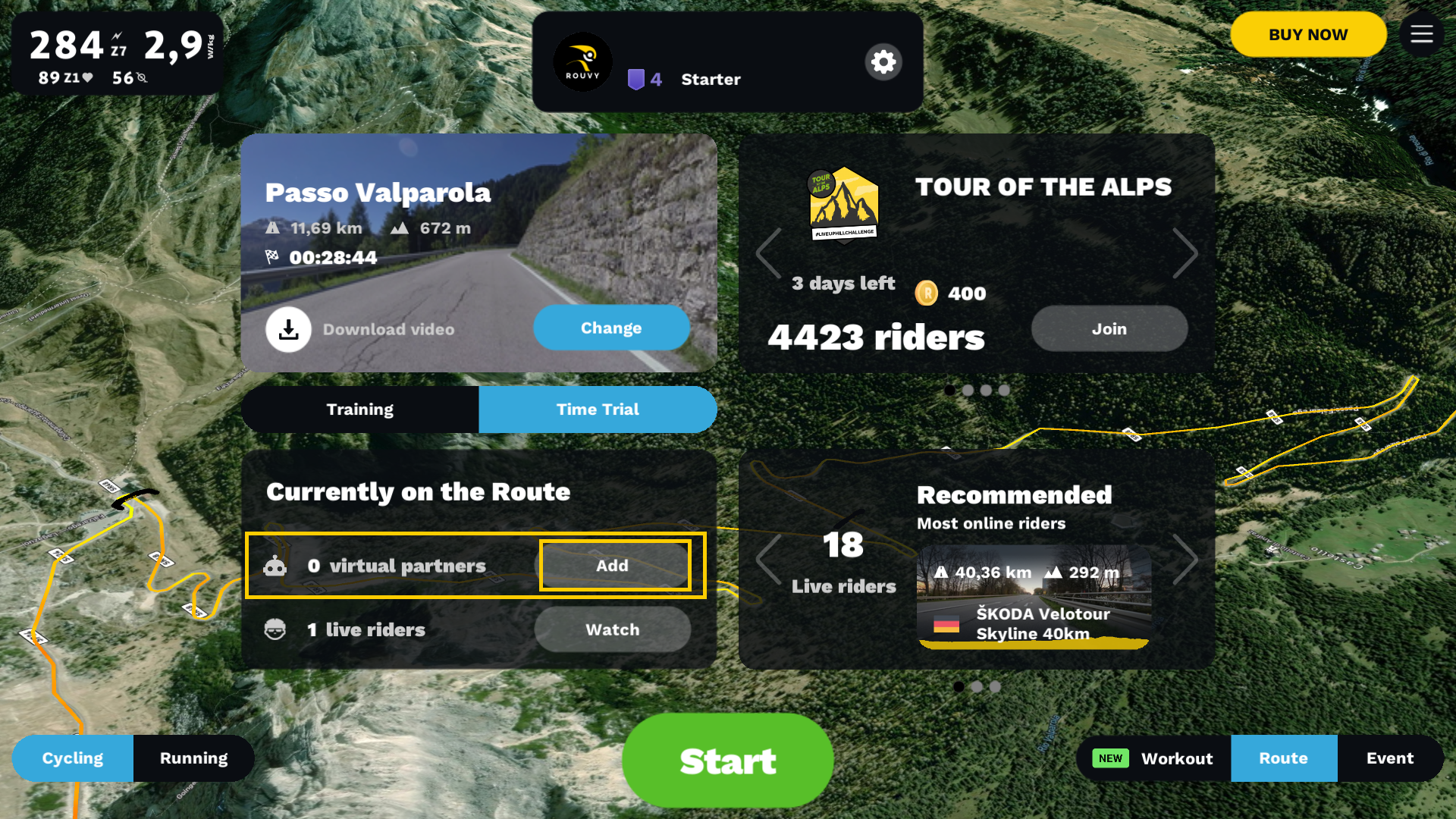 ---
You can find a partner to chase or someone who matches your tempo or goals. Searching, by username; w/kg, or time, and competing with them is possible. You can also ride against yourself to measure your improvement.
You can select as many people as you wish with just a click.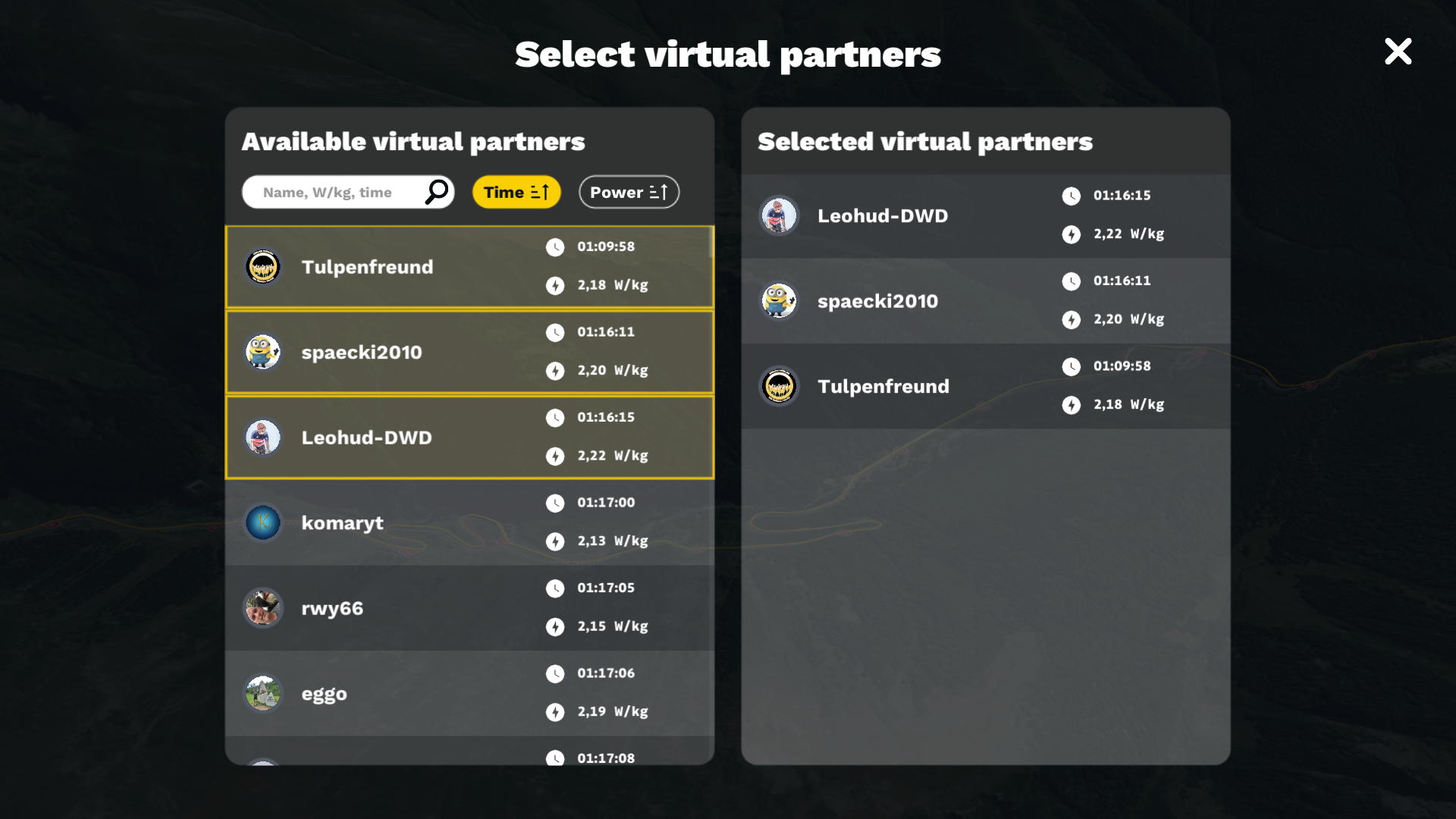 If you ride an Augmented Route, you will see your virtual partners on the route.
---
NB* Only for the activities ridden in the time trial or race mode and on a 'controllable trainer' can the 'virtual partner feature' be added. These activities are visible to other users. If you use a 'non-controllable' trainer, your activities are visible only to you and not to other users.
Was this article helpful?
53 out of 61 found this helpful