Catalogue of virtual routes - my favourite
11 out of 37 found this helpful
updated
With the new update came a new organization of our routes categories. We simplified it and created categories based on AR routes only. You can also find two special categories that represent TOP non-AR routes and hand bikes.
Have you found a great route and you want to keep it somewhere in your personal folder? Use the "My favorite" category where you can keep all the routes you want to ride in the future or you already did and loved it. Important to mention that capacity of these folders in the app is 100 routes, you can find much more on our website.
"My favorite" category
How to find my favorite routes?
Please, check the following instruction on how to do it.
Head on my.rouvy.com and log into your account. Click on "explore" --> "virtual routes"
Select your favorite route
Click on the green button "Add to my favorites"
Then you can see your route in the "My favorite" category
Open the app and log into your account. Click on the "change" button
Choose the "My favorite" category
Select and enjoy your favorite route!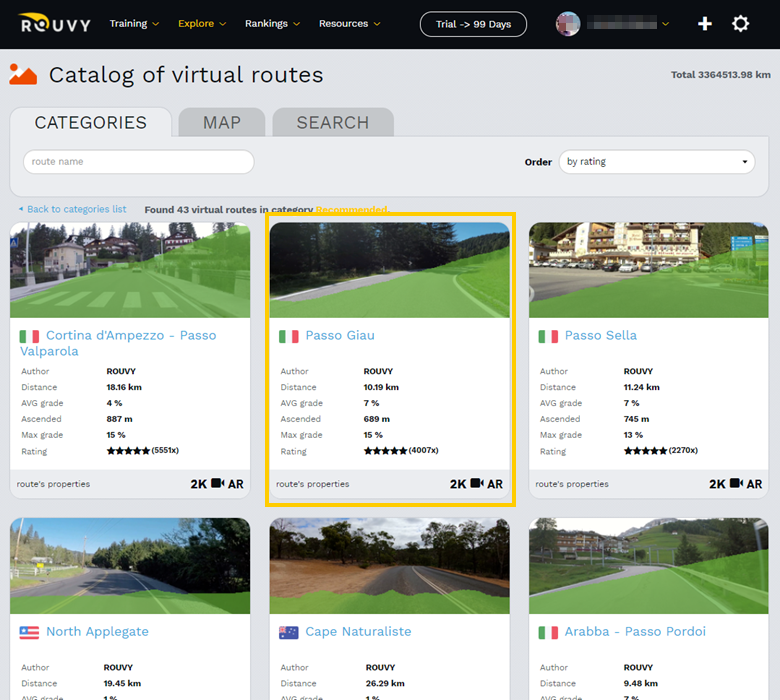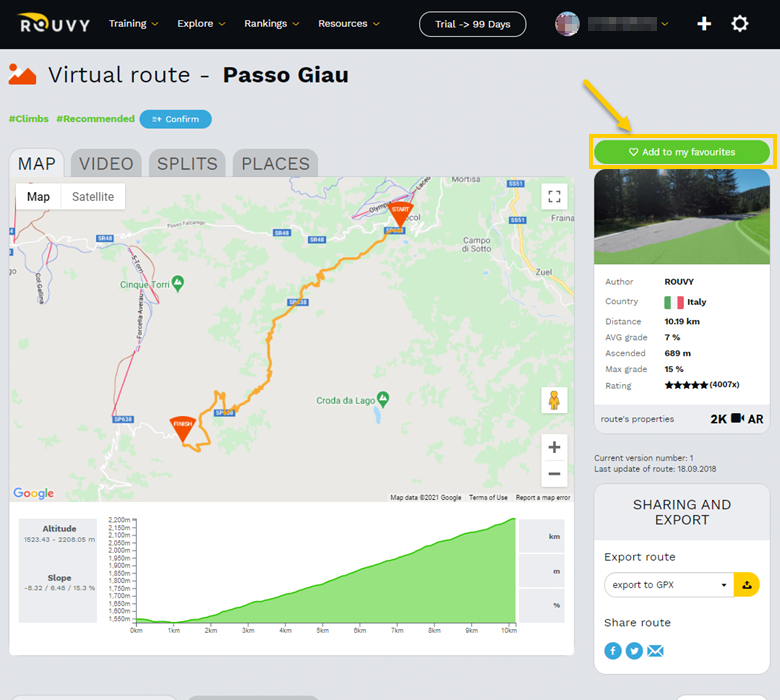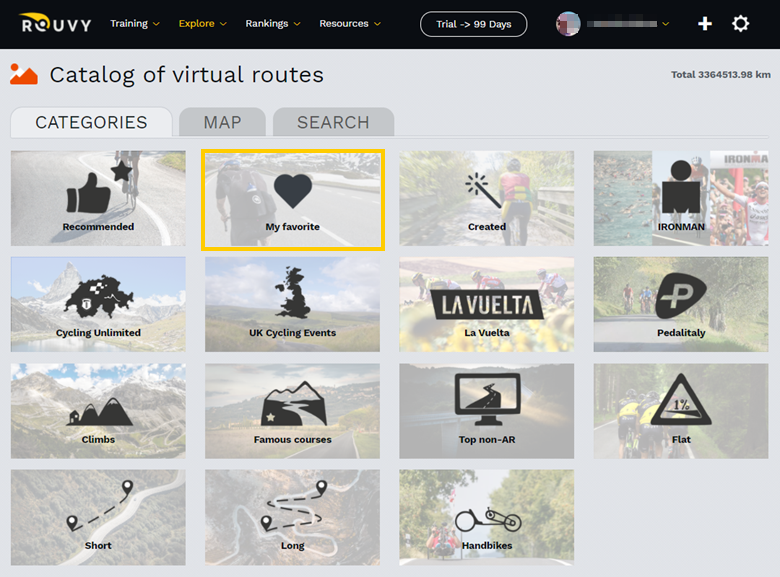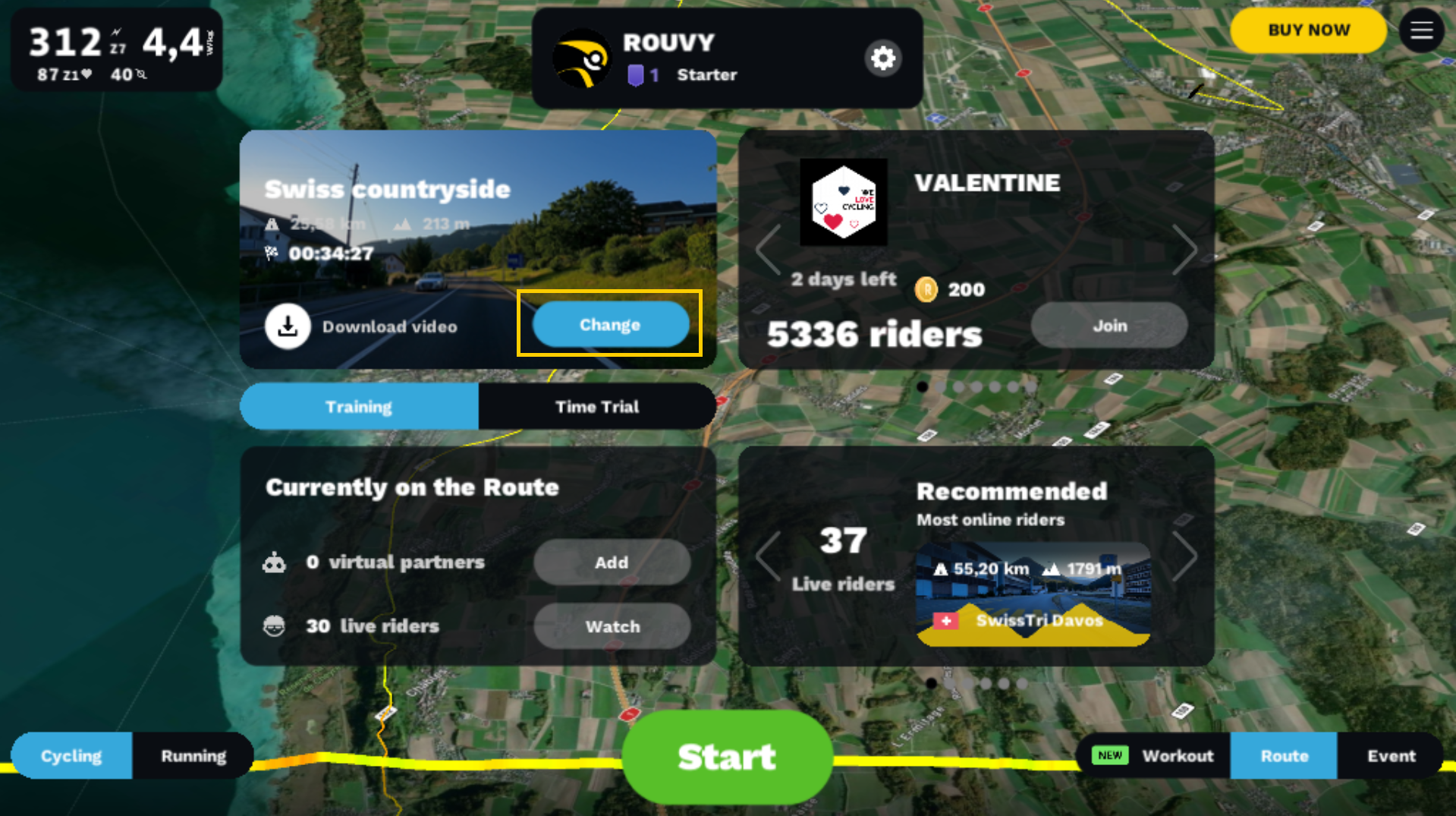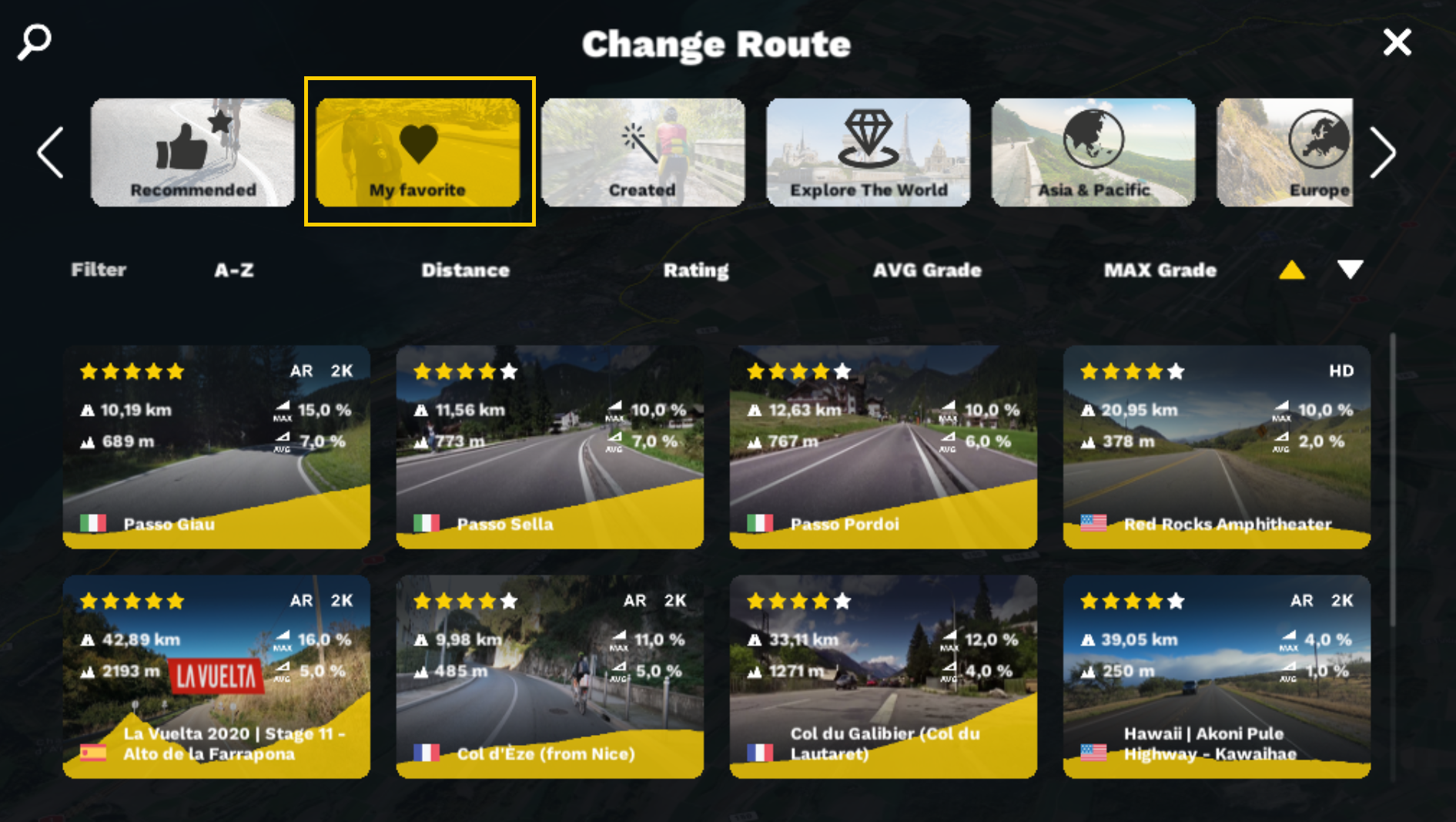 Are you looking for a route according to the conditions you set? There are two options:

On the website
Go to the website and log in. In the category "Explore" you will find "virtual routes". Here you can search through categories just like in the app or you can search on the map or you can search according to the set conditions.
In the app
The second option is to open a route offered in the app. You can search through the categories or you can use the magnifier and if you put in a keyword (country, author, etc.), multiple options will be offered to you.
Website
App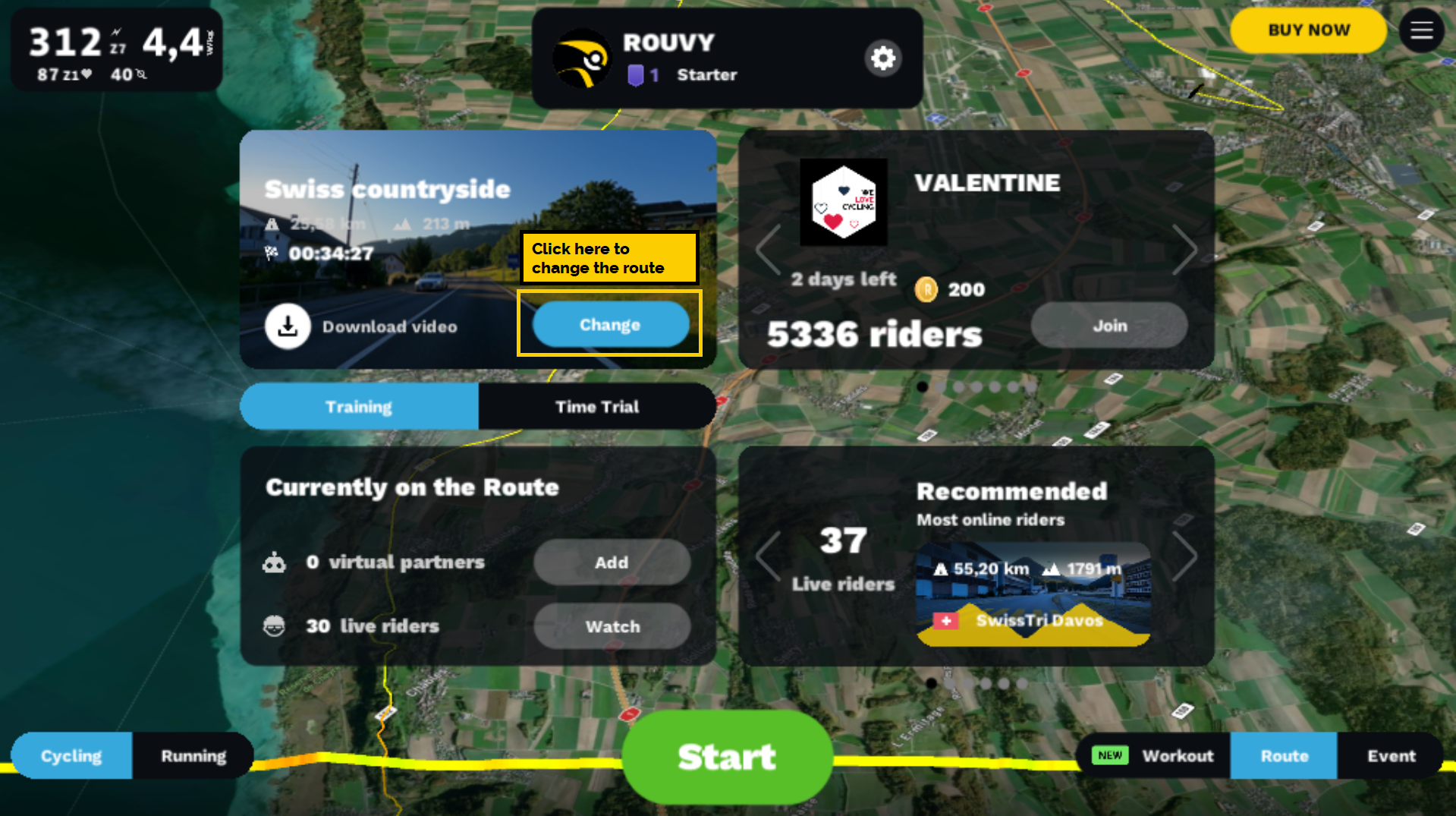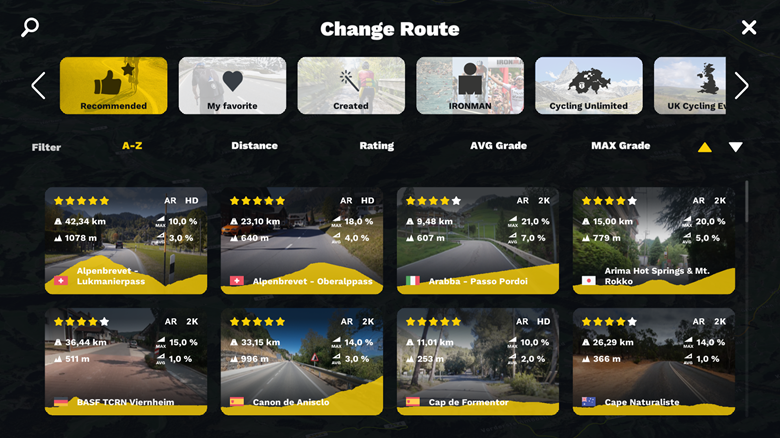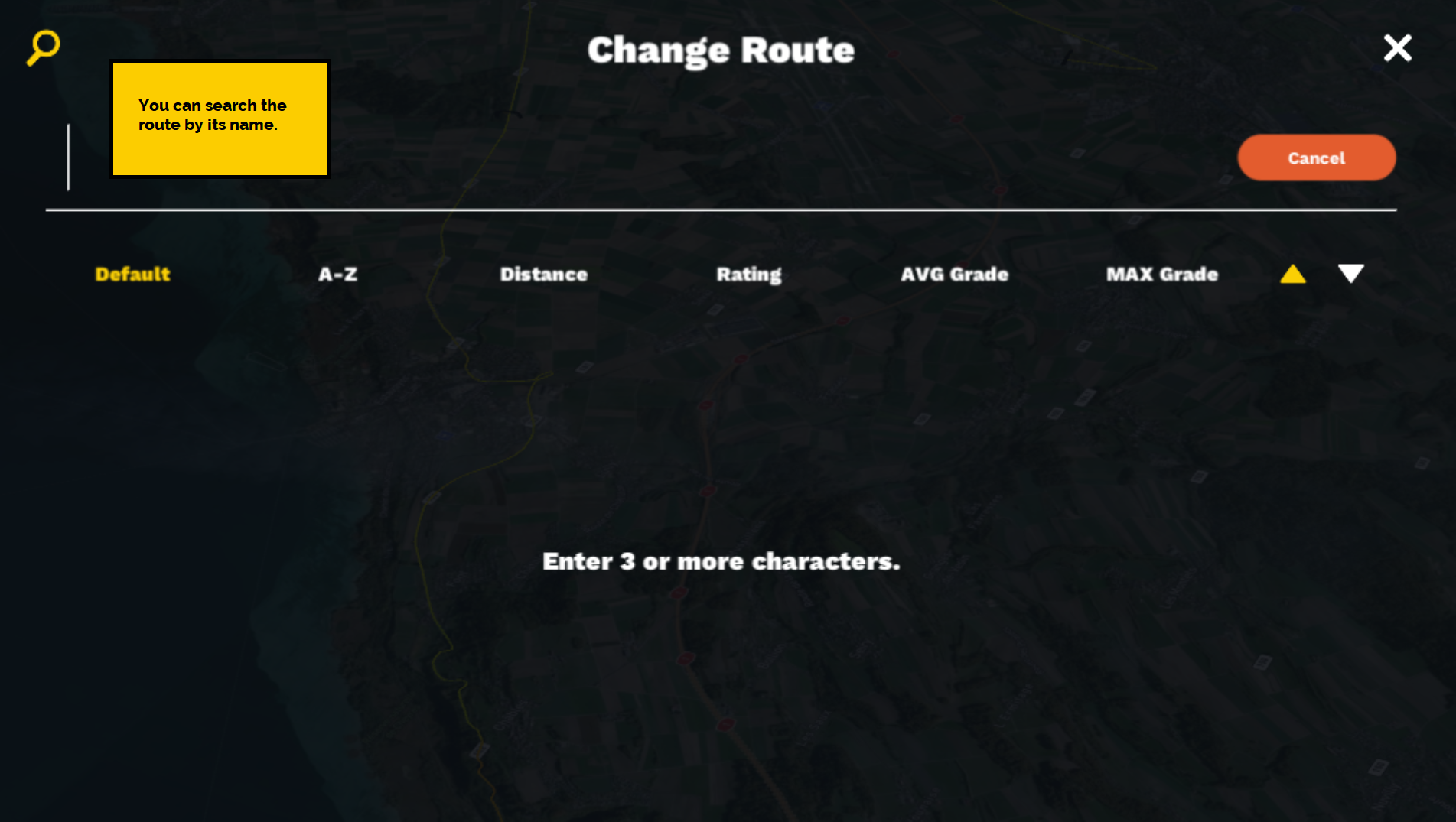 Was this article helpful?
11 out of 37 found this helpful